How to Renovate a House With No Money
This post may contain affiliate links. If you purchase a product through one of them, we will receive a commission at no additional cost to you. As Amazon Associates, we earn from qualifying purchases.
---
How do you renovate a house with no money?  Great question.  
I'm going to break your heart here and say, it's really, really hard to renovate a house with no money at all.  
Even if you DIY it, at some point you'll have to invest in something – whether that be tools, materials, or time.
Some of these suggestions assume that you have skills, tools, or friends with skills and tools.
So… here are ways to renovate a house, as close to "with no money" as possible.  
---
Get Creative
Ask Friends
…preferably skilled ones!  DIY is rarely a solo parade.  
You're going to need help, whether that be to lift a heavy item or fill in a skill you don't yet possess.  You are a lucky homeowner if you have friends who will help you out.  
What's the best way to acquire friends?  Like the old saying goes… be one!  See if someone needs help with their house, whether it's with simple gardening or painting a room.  
We remember with joy and love each person who came to help us here at our two family house.  If any of those folks need help with a project, you can bet we're first in line to help them! 
And if you're so lucky as to receive help from friends during your home renovation, for God's sake, feed them an easy meal or serve them a sweet coffee break! Work days get long!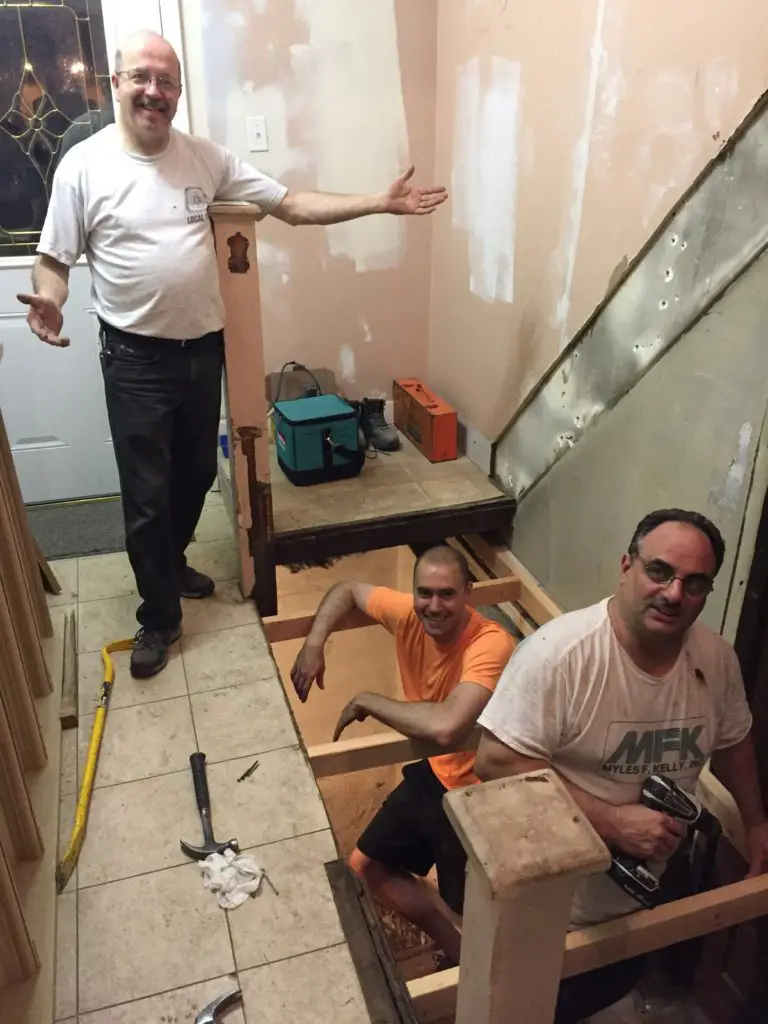 Get Skills
If you're going to DIY to save money, why not acquire some home renovation skills?  
There are plenty of places to learn, such as:
Good ol' HD offers both adults' and children's DIY classes virtually.  Check it out!
Your local community center
Maybe there's a class at a local community hub like the YMCA, adult school, or similar.  
Whether it's painting, carpentry, finish work, welding… seek it out, and you might find what you're looking for.
…like Habitat for Humanity or even your local boy scout's Eagle project.  Professionals often lend their skills in places like these.  
Imagine spending the day shoulder to shoulder with a seasoned professional in their element.  You'll be doing good in your community and getting skilled.  Win/win.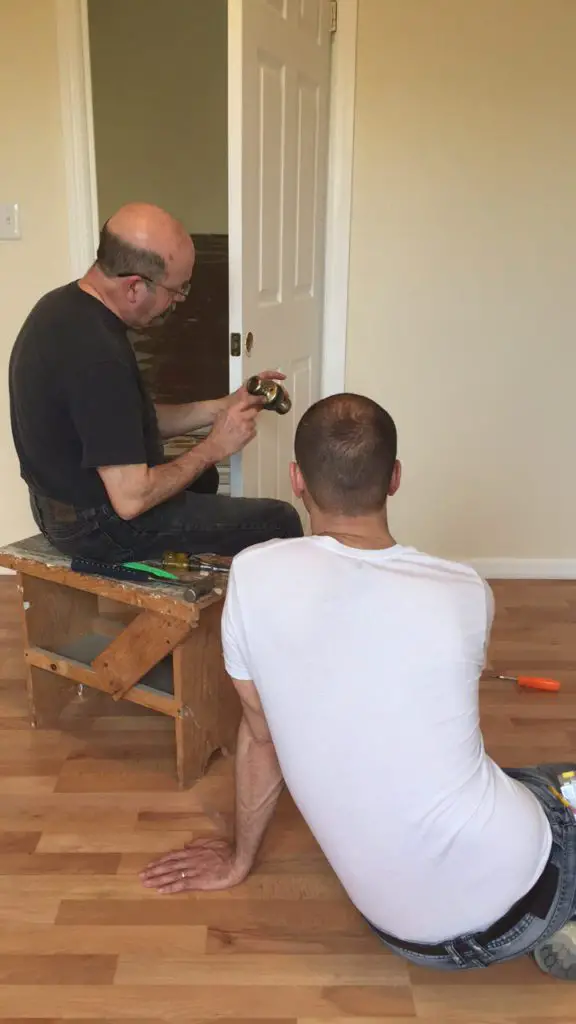 However you choose to learn them: acquire skills and they'll pay you in dividends.  
PS: Skills are a savvy investment. Why? No one can take your skills from you.  Ever.
---
Cash Options
How do you renovate a house with no money?  
Try changing your approach.  
Get money. 
I'm not insinuating that you need a new job, career, or winning lottery ticket, but I am suggesting that maybe you have more money than you think.  
Organize Your Money
Is your money honestly organized?  Truly?  You know where every dollar is going?
If the answer is, no: well, let's try finding where your money is going so that you can get some money to renovate.  
Try a few budgeting resources on for size …
…or take a look at our honest assessment when we found $6k for a renovation project.  
More related posts:
Earn Money
Ok, you've honestly assessed your budget and you don't have enough money for your renovation?  
Welp, let's get more money then.  Can you squeeze in a side hustle somehow? Uber, door dash, babysitting…
Need some inspiration? Check out my post about all the jobs I took to get out of student loan debt.
---
---
Get Your Project to Pay You Back
There are indeed ways to save money on home renovations!  
You can also get your project to give you some cash back.  
For example, try some rebate programs on for size.  Even here in tax-suffocated New Jersey, they throw us a bone or two, such as:
Sell the Old Version
One man's junk is another man's treasure, and even though you might be renovating because you'd like to be rid of something, someone might be willing to pay you for your old treasure.  
For example, we sold this kitchen in our old house kitchen renovation.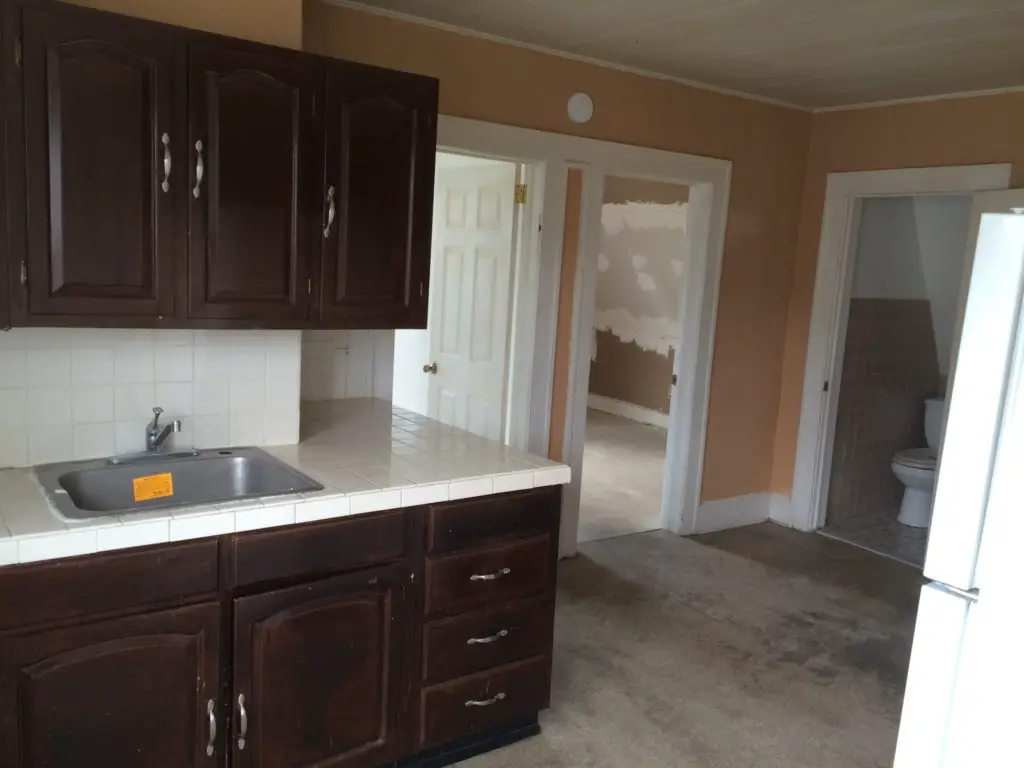 …and then sold this kitchen, in our first floor kitchen renovation.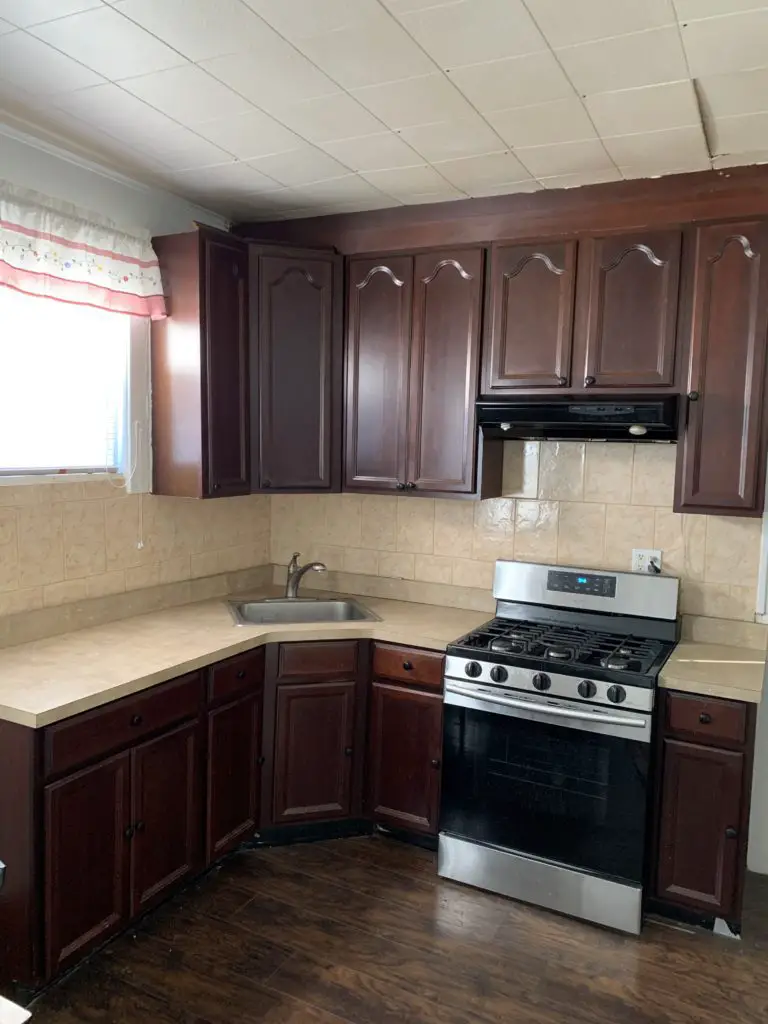 Got a few things to sell? Here's all of our detailed advice on reselling online for extra cash!
So, maybe the question isn't, "how do you renovate a house with no money?"  
Maybe the question is, "how can I get more money to renovate my house?"
---
Last Resort: Debt Options
How do you renovate a house with no money?  Last resort… you can borrow it.  Debt.  
The part of me that listens to the wise Dave Ramsey every day at 4pm would say, "don't do it."
The part of me that signed my name to an FHA 203k Loan  in 2016 would say, "Wellllll…… it's possible."  Other than our 203k loan, which was necessary to buy our house unless we bought the whole thing in cash, we have done every single one of our home renovation projects in cash. 
If cash still escapes you, you can use debt to renovate a house if you have no money.  
Construction Loans.  
I'm uninformed on straight-up construction loans, but I am sure your lender would giddily offer you a deliciously high interest rate on a Joanna Gaines-inspired farm chic kitchen.  
(Is it obvious? I don't think you should buy a kitchen you can't afford in cash. Moving on.)  
203K Loan
The FHA 203k Loan is a very special loan that's tacked onto your mortgage when you buy your house.  
We went through this process when we bought our house – you can read all about our FHA 203k Loan journey here.  
Heloc
A Home equity line of credit borrows money against the equity in your house.  I turn to Investopedia to explain this succinctly:
"a line of credit that uses the equity you have in your home as collateral."

–Investopedia
These aren't really great options and not the best answer to your question because they're actually not free.  They're just money, up front, and you'll be paying interest on them later.  That's all debt is, really: a shortcut.  
So you listen here, oh fellow wise homeowner – don't do debt unless you fully understand with what kind of sharks you're about to swim.
---
Final Thoughts on How to Renovate a House With No Money
So, how do you renovate a house with no money?
Get creative, acquire friends or skills or skilled friends.
Get more cash, whether by budgeting better or leveraging a side hustle.
Finally, there are debt options for construction, but we suggest they are a last resort.
Happy renovating!
---
You may also like:
---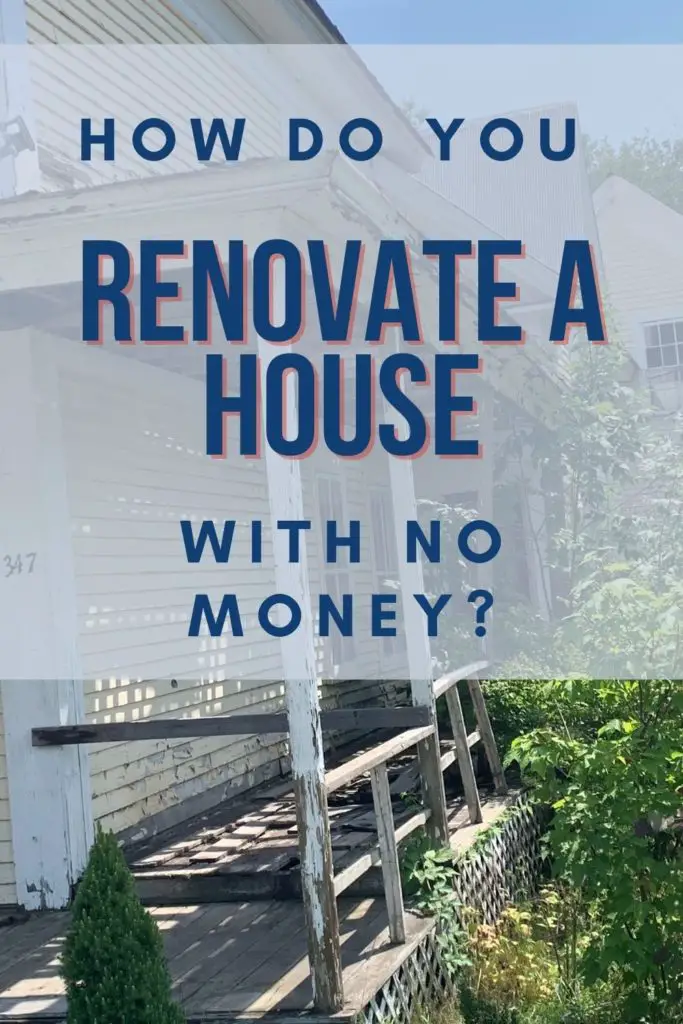 ---