Our FHA 203k loan HUD home: what it's really like
This post may contain affiliate links. If you purchase a product through one of them, we will receive a commission at no additional cost to you. As Amazon Associates, we earn from qualifying purchases.
This post is about our FHA 203k loan HUD home.
---
For our fellow real estate investors, as well as for anyone who thinks it's interesting, I am compelled to share the long, sad, hilarious, hopefully entertaining and possibly informative story that was obtaining our "HUD house."
If you're unfamiliar with HUD houses and FHA loans, I've outlined the basics in the first two sections below.
If you already know the ins and outs of what an FHA 203k loan is, I recommend you skip to "Our 203k journey" below.
---
Vocabulary: HUD, FHA, 203(k)
Let's break down the terminology surrounding HUD houses, FHA loans, and the 203k.
What is a HUD home?
HUD stands for Housing and Urban Development – a department of the US Government. If you mess with HUD homes, you are going to have to deal with Uncle Sam.
A HUD home is "…a 1-to-4 unit residential property acquired by HUD as a result of a foreclosure action on an FHA-insured mortgage."
Basically… HUD sells the houses that FHA foreclosed on.
Wait, what is FHA?
What is an FHA loan?
FHA stands for Federal Housing Administration, which is a part of HUD. 
The FHA provides mortgage insurance on loans made by approved lenders, protecting them from losses.  There's more info about that on their website, here.
An FHA loan is most notably popular for its low-money-down payment options, sometimes as low as 3.5% down. It's an avenue to homeownership without a lot of cash.
What is a 203k?
A 203(k) loan is technically "rehab mortgage insurance" which "enables homebuyers and homeowners to finance both the purchase of a house and the cost of its rehabilitation through a single mortgage…". You can read more about it here.
In other words, instead of taking out a separate construction loan, a home buyer can add their rehabilitation costs to their mortgage. 
This is advantageous for two reasons:
The interest rate on a mortgage is often significantly lower than the interest rate on a construction loan.
It allows someone to buy a house that otherwise would not be insurable by a traditional mortgage because of the home's sub-par condition. 
---
Pros, Cons, why?
When you put them altogether – these three things often come in a package deal – they have some positives and some negatives.
Pros
Low money down
Low interest rate on construction
Not necessary to buy foreclosure in cash-only
Owner occupants, nonprofits and government agencies get first dibs on the auction
Cons
Paperwork
So many rules
Some brokers are inexperienced with it
It takes more time than a traditional purchase
The house is likely in terrible condition
Why we used it
We had no intention of setting out to purchase a HUD-owned property, nor did we anticipate needing to use an FHA loan, nor did we anticipate a 203k. 
But, lo and behold, the property we wanted was a HUD house, and while we didn't have a cool $300k sitting around to buy it in cash, we did have the money and patience to purchase it "their way" and buy via FHA 203k from HUD.
The game became: Get the house.
---
Our FHA 203(k) journey
Derek and I decided, during our first year of marriage, that we wanted to purchase a home. We decided to buy a two family house thanks in part to the Bigger Pockets podcast, a huge influence on our real estate journey.
We set out to purchase our two family home within 45 minutes of midtown Manhattan, for under $350k. 
In other words… we went shopping for a unicorn.
Like I said above, we didn't intend on purchasing with an FHA 203k loan, but it's just the way things unfolded for us. We had a 20% down payment ready, but we really, really didn't want to spend all of it if we could avoid doing so.
The house we didn't get
This story is relevant to our 203k bid, so stick with me.
The first property we bid on was a gorgeous colonial, where Edna lived since the 2nd World War.  God bless her, it was a time capsule of original trim woodwork, stained glass windows, and shag carpet you had to see to believe. 
Edna's house also boasted knob and tube electric and two in-use underground oil tanks (read: not good). 
The estate was asking $345k.  We bid $315k with the condition that they would take out the oil tanks.  Someone else bid $360k no questions asked (!!). 
NJ was a hot ticket in the summer of 2016! We were so sad that we lost the bid, but kept on searching for our home.
The bidding process
Fast forward one week.  We find a house on Redfin during our nightly search – listed incorrectly as a single family. 
We are then linked to HUD Homestore, where we found that it's a foreclosure, it's as ugly as sin, and it's available to owner occupant bids for three more days. 
It's currently Thursday.  Bidding closes for owner occupants on Saturday at midnight.   
Here's how it got tricky on the HUD Homestore: Some houses are available for anyone to bid on.  This means owner occupants or investors. 
Sometimes houses are available for only owner occupants for a short period of time (in our case, five days) after which, bidding opens up to investors (in our case, seasoned contractors in a competitive market with mountains of cash at their disposal). 
HUD is closed on the weekends.  Our house's owner occupant bidding concluded on Saturday.  Investors could bid on Sunday.  All the bids are opened on Monday morning.  If someone bids enough to satisfy HUD's algorithm, they win, the house disappears from the site and bidding is over. 
Remember, HUD either accepts or does not accept a bid.  There is no negotiation.  You are not buying a home from a human being.  You are purchasing a property from a government entity. 
We felt like HUD bidding was a sick game of "The Price is Right."  Get it right and get the house.  Bid too much and wonder for the rest of eternity if you could have saved $40k.  Get it wrong and miss out on a snazzy investment property that satisfies all needs and wants of your house search. 
---
Our final bid
Here's how we ran our scenario.  HUD listed the house at $260k.  Thanks to scouring Invest Four More's article on HUD house bidding, we made educated decisions regarding HUD bidding, such as commissions and minimums. I highly recommend that article if you are bidding on a HUD home.
We also zoomed out to a wider lens of what our general market was doing. The only other HUD property in our county in 2016 sold at 11% higher than the original listing price.  In light of that fact, amid our failed bid on Edna's house, we decided to bid above asking price.
Oh, we debated and played scenarios for four hours.  We played guessing games on plumbing repair costs and electricity repair costs and every kind of cost associated with a home purchase.  (What if we have to replace every inch of plumbing?  How old is the roof? How much does a side door staircase cost?).
Note: if you are using a 203k loan, do not include construction costs in your bid price.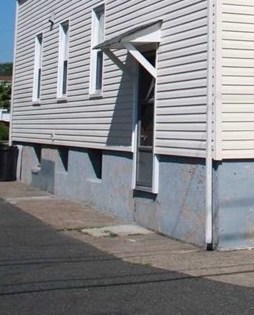 At one point, sitting at my parent's dining room table, out came the ol' popcorn bowl, as my dad said, "Ok, everyone write down your number that you would bid and fold it up." We had a range of ideas, from $205k – $308k.
We weighed the monthly costs back and forth…. Until finally we realized that whether we bid $260k or $290k, the difference in monthly mortgage costs was less than $30 per month. 
Did you read that?
Less than $30 per month. 
We debated: If we bid too little, we would spend another year in our rental, or keep searching for another unicorn.  But even if we bid too much – $30k over the asking price – the difference in cost would be thirty bucks a month?!  Yep, ok.  Decision made.  We bid $287k and hoped for the best. 
By that Monday morning, we had won the bid. Get the house.
---
From bid to closing
Little did we know, an FHA 203k loan comes with a mountain of paper work.
The players
To obtain an FHA 203k loan, you'll need a mortgage broker and a contractor.
The bulk of the home-buying process is similar to a purchasing a regular home, except that your contractor has to submit paperwork along with your mortgage application. It includes mostly rehabilitation cost estimates, proof of insurance, and license.
We naively hired a contractor that was "HUD certified" because we thought this was a requirement. IT'S NOT!
HUD only requires the contractor to have a license and insurance. 203k experience is helpful, since the paperwork is a pain in the rear, but the term "HUD certified" merely means the contractor took HUD's stupid class on the topic and managed to pass.
In case you can't tell, we were dissatisfied with our contractor, and couldn't wait to see the back of his pickup for the final time. Post-203k, we actually ended up re-doing most of the work he had "completed" to get us from closing to move-in. Thankfully, he had subcontracted a plumber who was fantastic, and the bulk of our work was plumbing… so, it all worked out.
Anyway, our repairs included:
2 boilers
2 hot water heaters
1 small roof repair
6 basement window replacements
lead paint remediation
1 sheetrock wall repair
replace kitchen flooring
add side door stair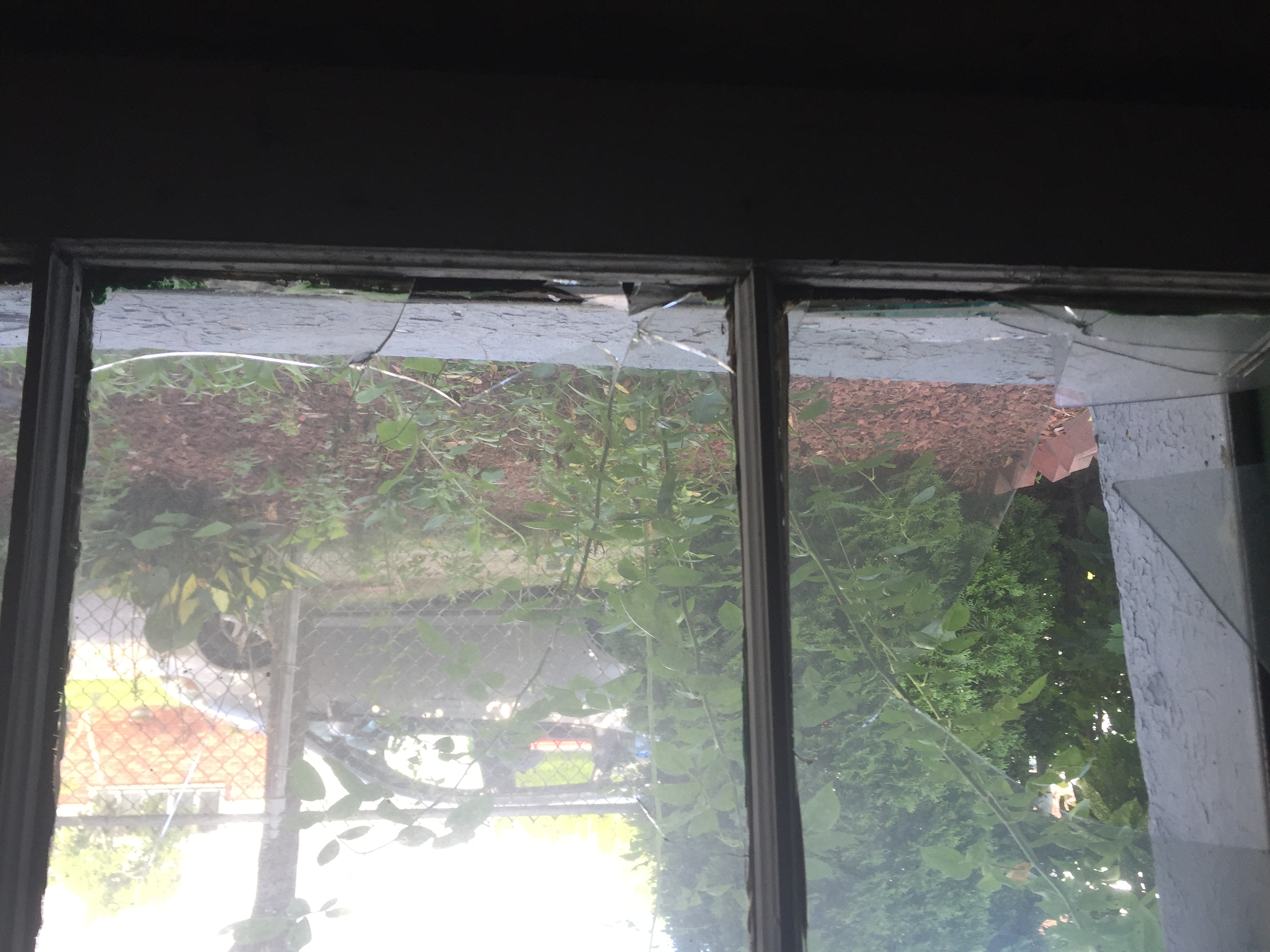 The speed bump
Lead paint.
We had to get lead paint remediated on our exterior and on our basement windows. For an FHA 203k loan, if lead paint is chipped, cracked, or peeling, it must be fixed.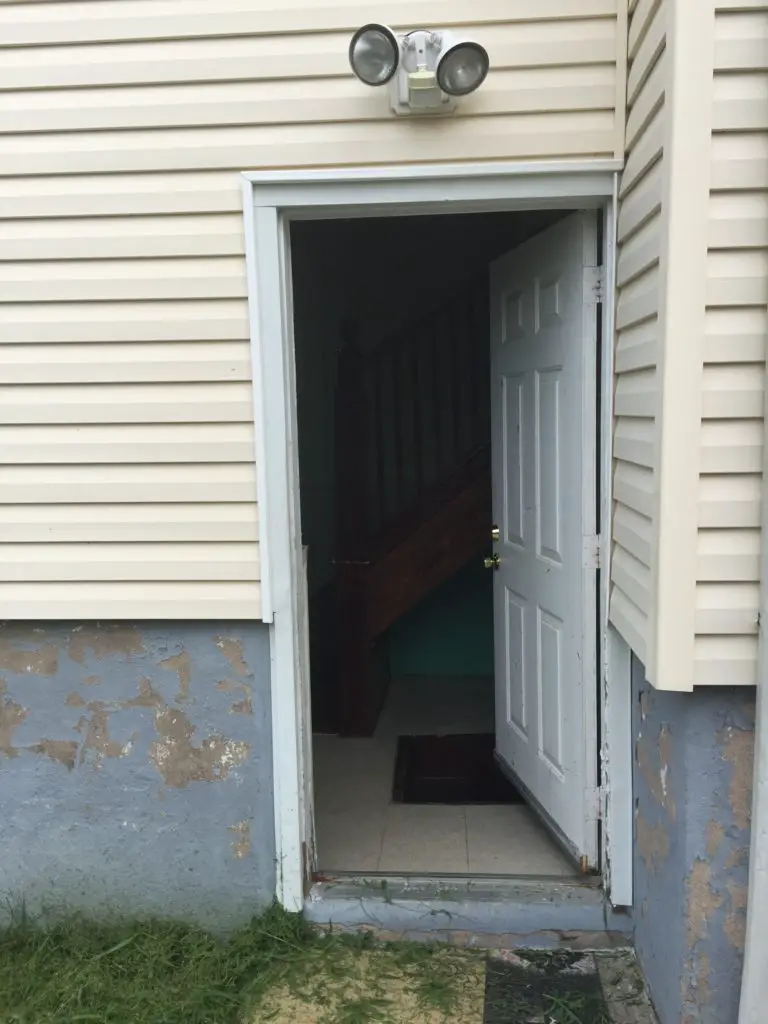 This added about 10 days to our time between bid and closing, as we had to find a contractor certified in lead paint remediation.
The good news is that HUD reimburses up to $4,000 in lead remediation costs.
The bad news is that they did not stick to their word on the day of our closing, and shorted us $500 on that part of the deal. It was shady, but it would cost us more than $500 to delay closing for another month. To quote our mortgage broker, "They know that." (This is where I invoke my Christian upbringing, attempt mental forgiveness, and ignore the urge to name and shame the listing agency on a public forum.).
We barreled ahead, determined to get our home and get out of our rental. Get the house.
Closing
We were grateful that the cost of our repairs plus the required 10% contingency stayed under $35,000. This means that our FHA 203k loan was technically a Limited 203(k) (formerly known as Streamline). This meant less paperwork, which meant less time.
We were required to move in 60 days after closing, but thankfully our repairs went quickly, and we passed HUD's inspection to move in about 6 weeks after closing.
After getting our idiot contractor out of the way, we called up a moving company, and ordered some Chinese food to eat on the floor next to the one functioning boiler in the first week after Thanksgiving in 2016.
We got the house.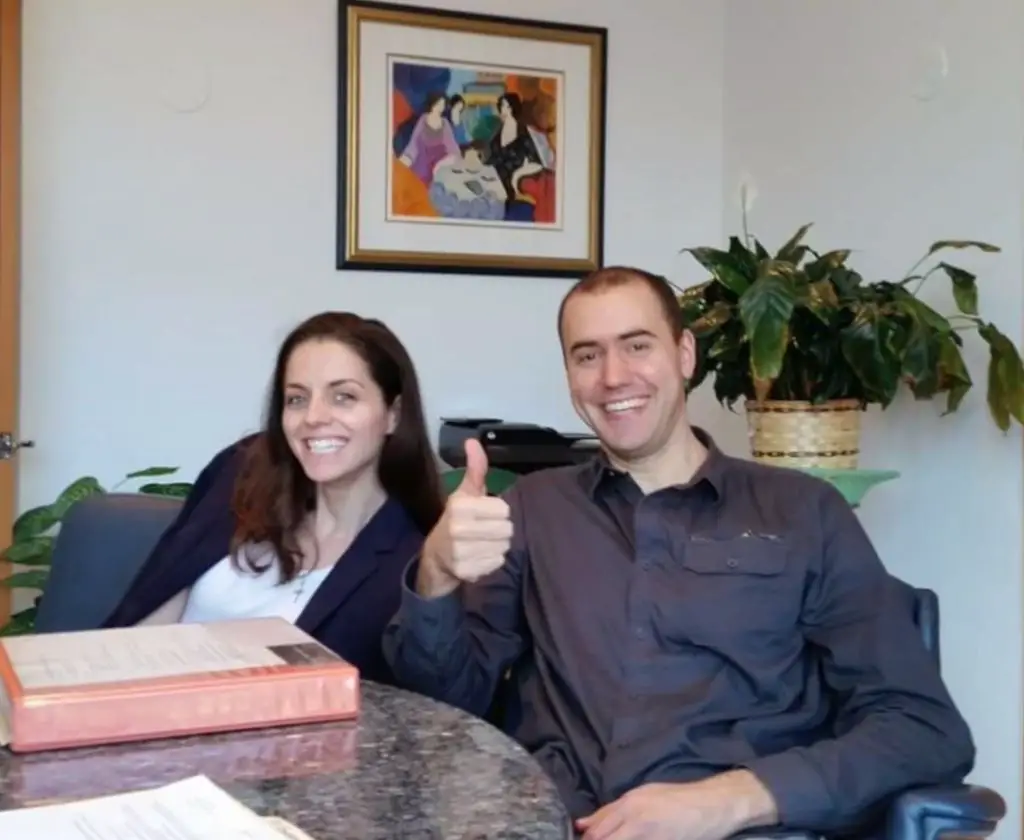 ---
Tips for buying a HUD home with an a FHA 203k loan
If we could do it again, here's what we wish we'd known:
You need more cash than 3.5% down.  If you're buying a foreclosure, it's going to need more love than the basic "livable" requirements as set forth by FHA. We've spent roughly $65k out of pocket after our 203k to get our house to where it is… just to give you an idea.
It takes time.  Paperwork, repairs, lead paint…. it all takes time.  It might take longer than expected.
Don't be afraid to speak up for yourself.  Scold the contractor if he deserves it (yes I did that, and no I do not regret it).
Remember that people don't get paid unless they do their job – brokers work on commission, contractors get paid after inspection.
You don't need a "certified 203k" contractor. You can use any contractor, provided that they are licensed and insured.
Have a place to stay between moving out of your old place and into your new place as a contingency (see #2).
Read, read, read the rules.  Make sure they are current rules! The more you know, the less others can take advantage of you.
---
Would we do it again?
If given the opportunity to bid on a HUD home, we likely would. Some HUD houses have incredible potential, and we would certainly buy another if we liked it and could wisely afford it.
However, I can't say that I could stomach another 203k, and would hope if we're buying another property in the future, we'll have more cash saved up! But never say never, right?
---
Well, thanks for swinging by to hear the saga of our HUD, FHA, 203k loan process! I hope this helps you or someone you know achieve their real estate goals, whether it's an owner occupied home or an investment property!
---
Related Posts
---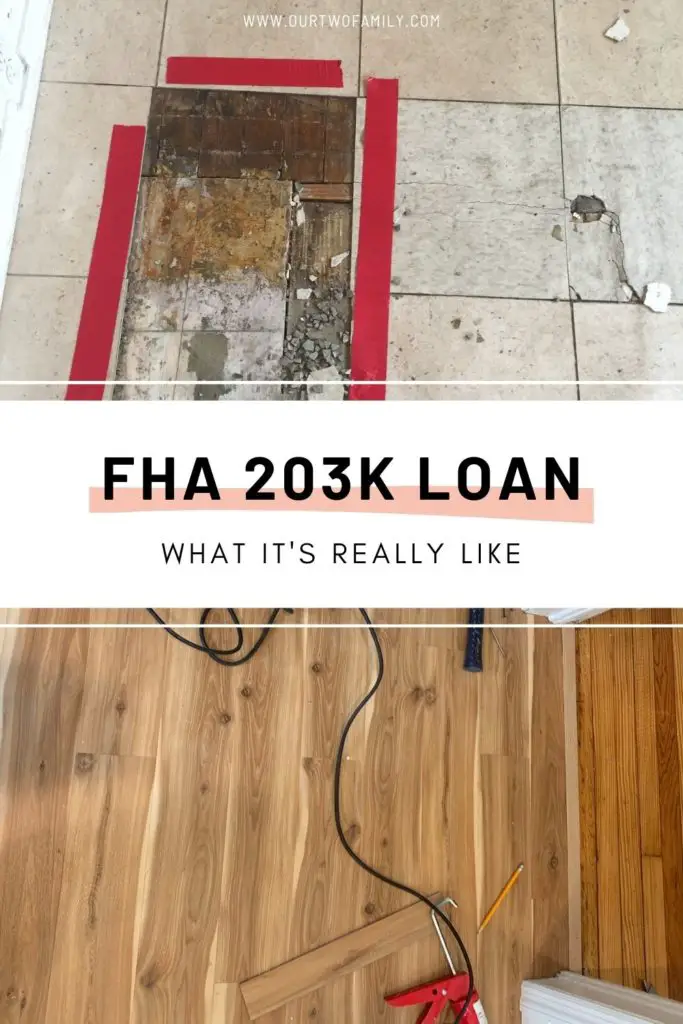 ---