Crock Pot Comfort Foods – 12 Easy Meals During Your Kitchen Renovation
This post may contain affiliate links. If you purchase a product through one of them, we will receive a commission at no additional cost to you. As Amazon Associates, we earn from qualifying purchases.
This post is all about crock pot comfort foods and easy meals during kitchen renovation.
---
Kitchen renovations can be stressful.  
When your house is in shambles, you're feeding yourself from a folding table in your makeshift kitchen during your remodel, there is no higher craving than that of comfort food.
Ok, maybe you crave a beer first. But then, comfort food.
Why not delve into these crock pot comfort foods to get you through?
Like our 7 Complete Meals When You Have No Kitchen, every one of these recipes can be made without any other appliance – no stovetop, no browning meat, no pre-made anything.  
Just stick it all in your slow cooker, and badabing, you got yourself delicious din-din – no kitchen required.
Don't forget to invest in a reliable crock pot!
---
Kim Schob's got a great point – life's too short to make bad food!  Even if you're renovating your kitchen, you can still eat something delicious. 
These Chicken and Cheese Enchiladas are easy to prep and kind on a budget.  If you use corn tortillas, they'll even be gluten free! 
All you'll need otherwise are your favorite toppings like sour cream and avocado, and dinner is served.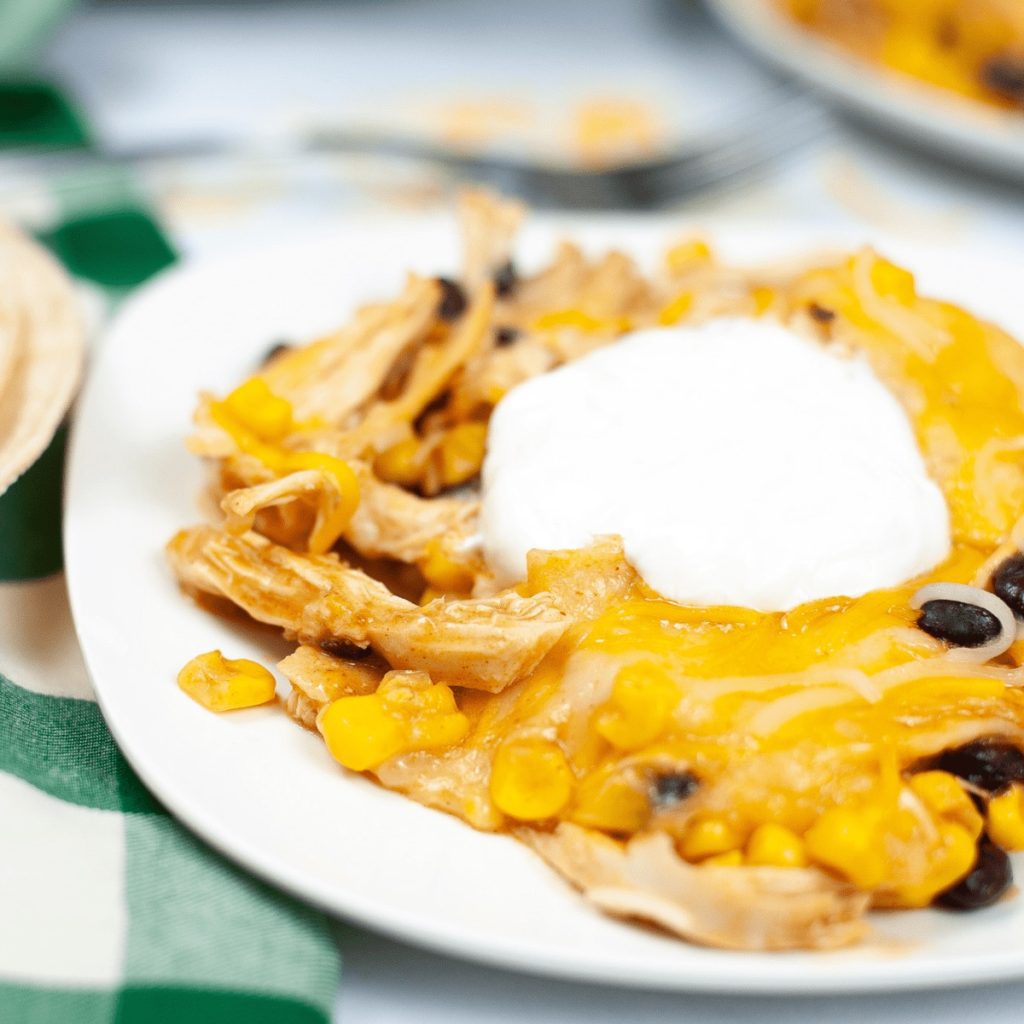 ---
If you are looking for easy meals during a kitchen renovation, pulled pork in your crock pot can't get much simpler.  
The ultimate dump-and-go dinner, this uses a can of Dr. Pepper to send your flavor through the roof!  
If you're not into Dr. Pepper, you can use any kind of soda or broth.  Call me crazy, but I anticipate a bottle of hard cider would be dynamite here.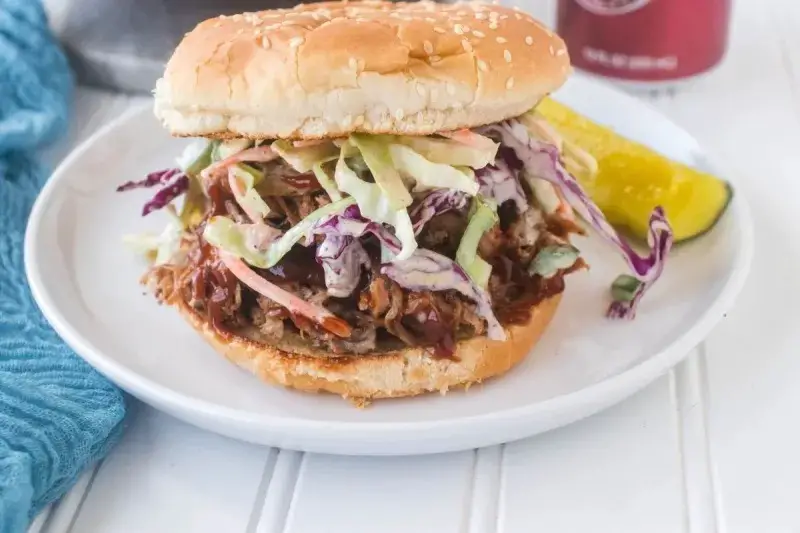 ---
Watching your kitchen cabinets being thrown out the window?  Just got another "your appliance is delayed" email?  
Drown your sorrows in these comforting chicken and dumplings.  
This recipe from Organized Island will fill your belly and warm your heart – even without a kitchen to prep in.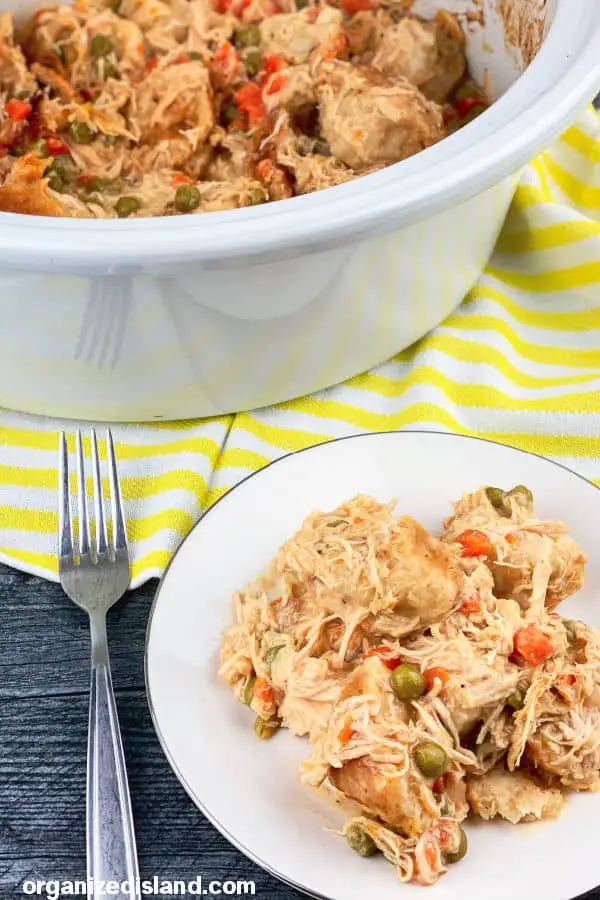 ---
Homemade Applesauce
I'm not sure which is better – the taste of a fresh-made bowl of applesauce, or its delightful scent wafting throughout the house.  
Here's my take on homemade crock pot applesauce:
Peel and chop about 6-8 apples.
Add to crockpot.
Add ½ cup of water (or more or less, depending on desired thickness).
Get fancy with some orange or lemon zest, cinnamon, or even other fruits.  
Slow cook on "low" for 6-8 hours. 
Mash if desired.
Call it a side to accompany a $5 Costco roast chicken, or just indulge in a bowl with some fresh bread.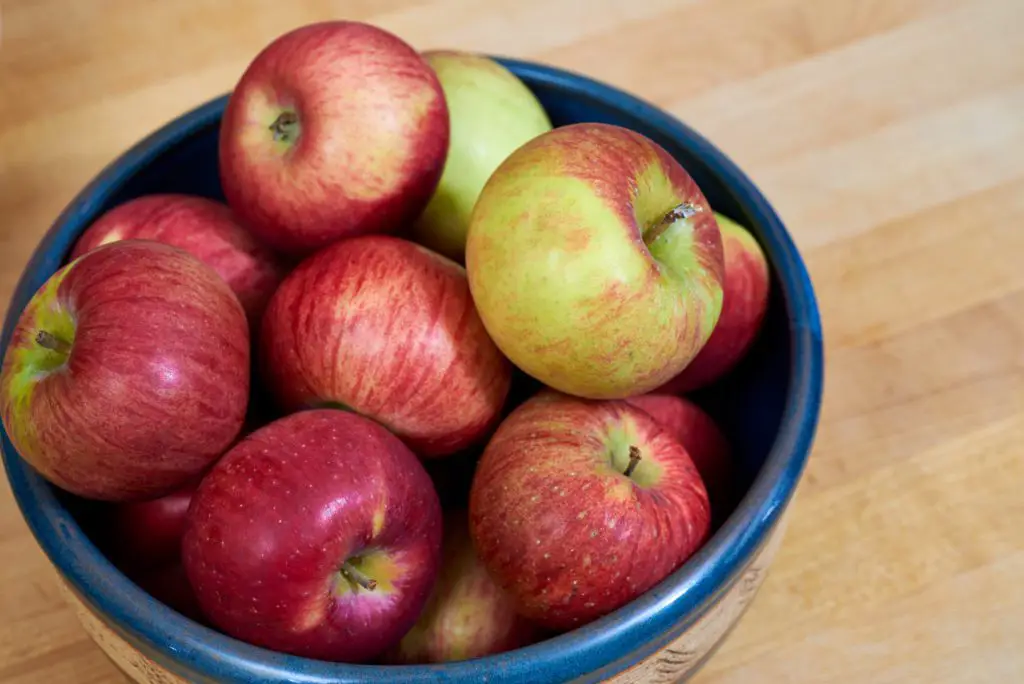 ---
---
Breakfast for dinner? YOU BET! Decorum went out the window with the old cabinets.
Honestly, this Cinnamon Roll Casserole is an anytime snack, if you ask me.
Even if you're on week 43 of your kitchen renovation, you can still have the homey smell of this hearty baked good permeating your home.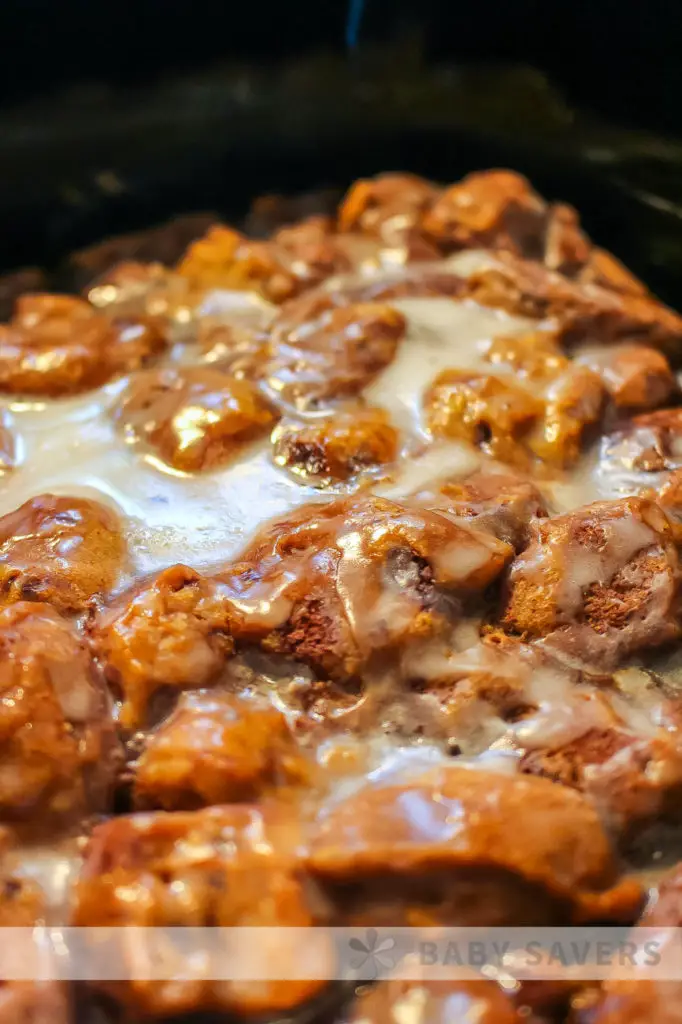 ---
Next level of crock pot comfort foods?  Chicken Pot Pie.
Who knew you could create this classic for an easy meal during a kitchen renovation?  Just layer it all in your crock pot and away you go.
---
Offering a vegan chili option here so that we can all avoid browning the meat.
Saporito Kitchen has a super simple hearty chili for you! Just chop it up and cook it in the crock.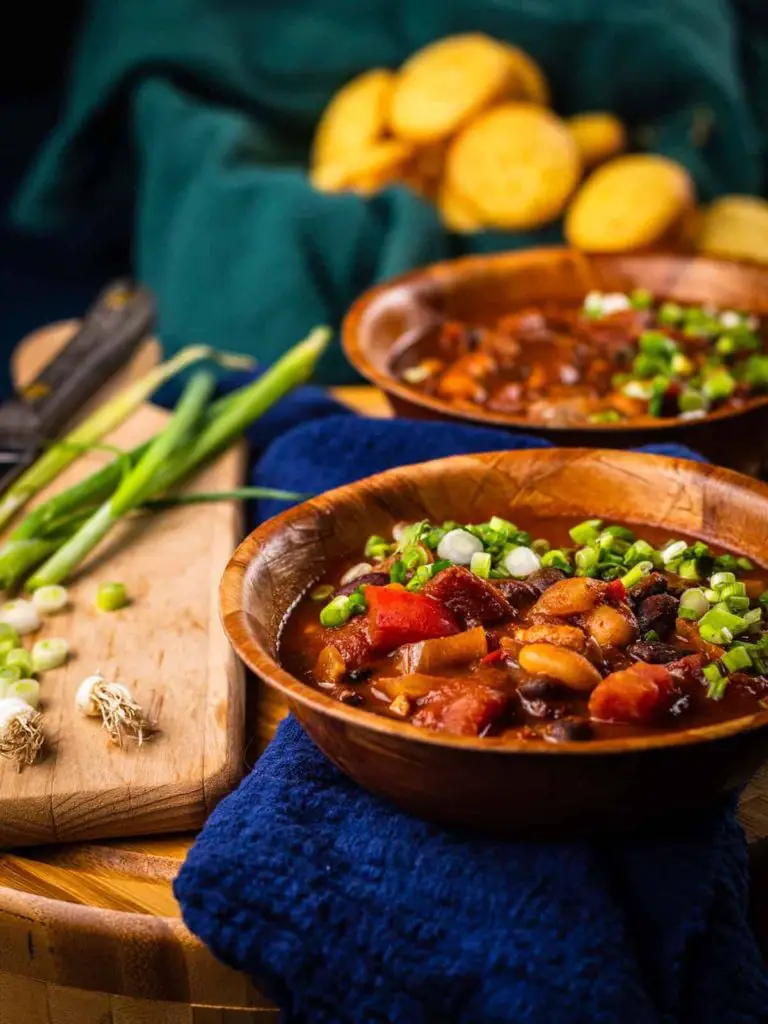 ---
Prefer some pumpkin in that bowl o' beans? Befriend your local squash seller and make it a fall harvest bowl of YUM.
Check out this neat Fall Harvest Chili from Fresh Apron.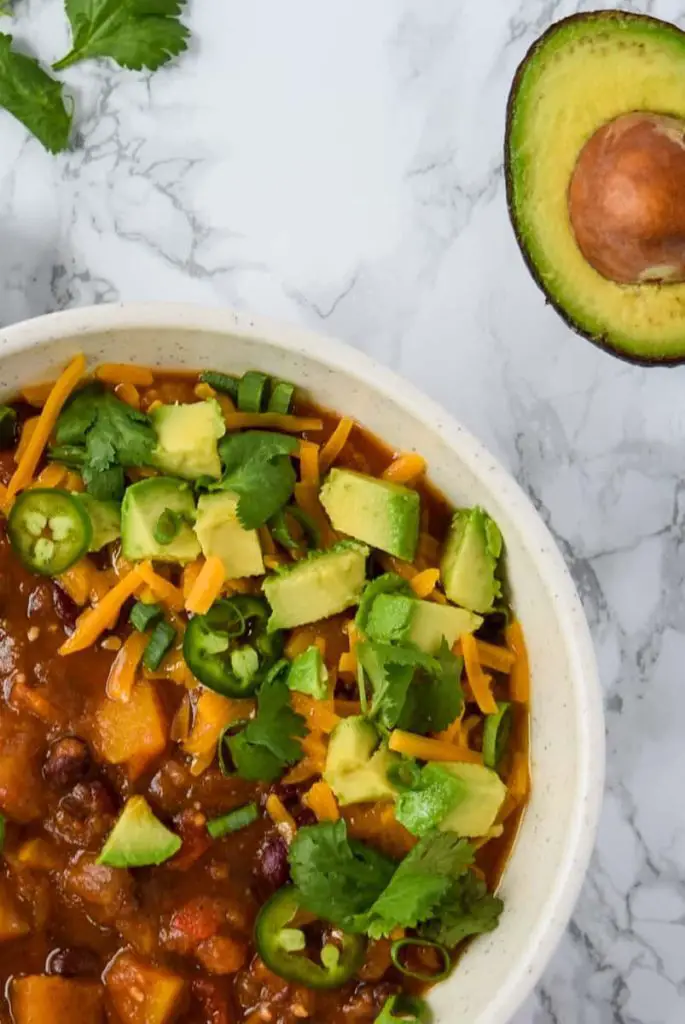 ---
---
Perhaps you've discovered the cheapest time of year to remodel your kitchen and your teeth are chattering as a result.
Shake off the shivering with Simply Happy Foodie's Corned Beef and Cabbage. It's a full meal, complete with protein, carb, and veggie. Sweet!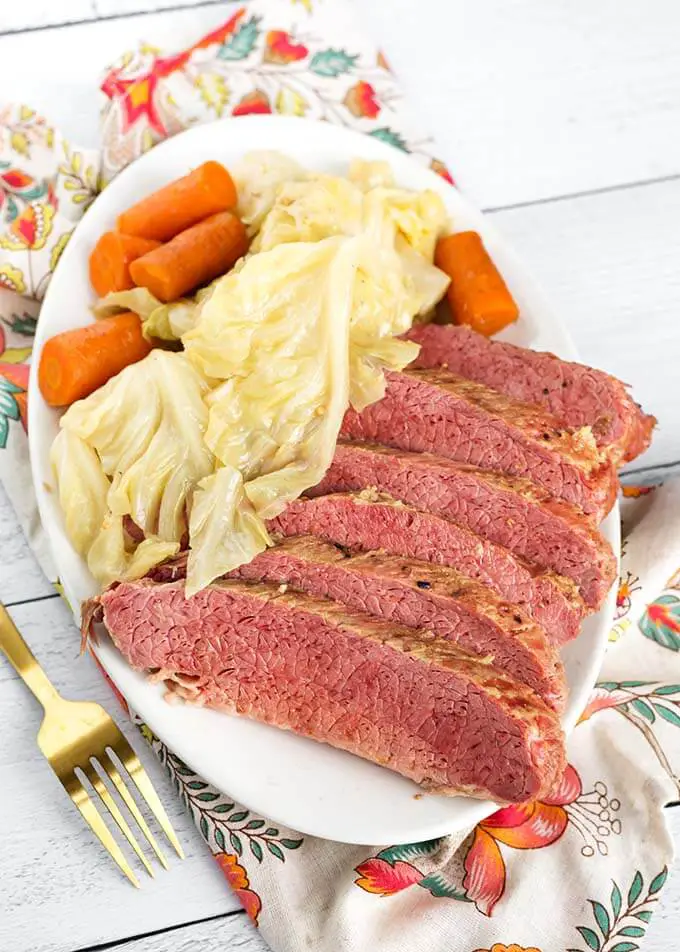 ---
I've shared it before and I'll share it again. Create a giant hug from a bowl with this super-simple Slow Cooker Macaroni and Cheese recipe from Mommy Evolution.
Add to crock pot. Turn it on. Revel in your genius.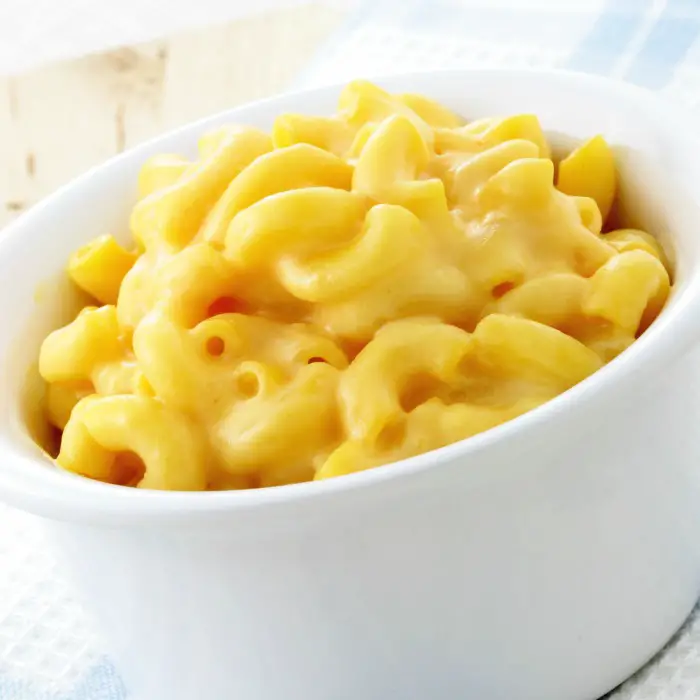 ---
Oh yeah.  You heard me.  'Sketti and meatballs coming at you, even without a stovetop.  Delight in the deliciousness of your childhood as you watch your kitchen's rebirth.  
The Typical Mom blog has it figured out for you with regards to the spaghetti, by the way.  I do suggest you read the details on how to get those spaghetti pieces to cook properly without having to pre-boil them on a stovetop.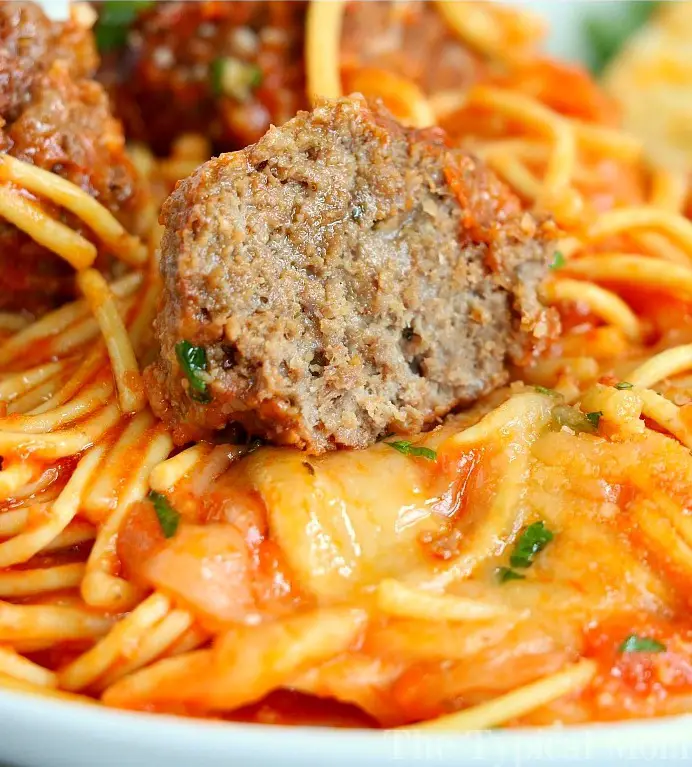 ---
If you are crazy enough to renovate during the holidays, you'll fa-la-la your way to a fabulous spread with this classic edible centerpiece.
Apparently you can cook an entire turkey in a crockpot.  Mimosas and Motherhood explains it all for you!  
Throw together a few easy sides (no shame in a microwave rice bag and a salad, folks), and this easy meal during your kitchen renovation will sing.  
---
I do hope these crock pot comfort foods will help you create easy meals during your kitchen renovation!
From Mac 'n Cheese to Corned Beef and Cabbage, Enchiladas to the whole Roast Turkey, you will get through this kitchen renovation!
Do tell, which of these recipes will you try? Let us know in the comments!
---
Related posts:
---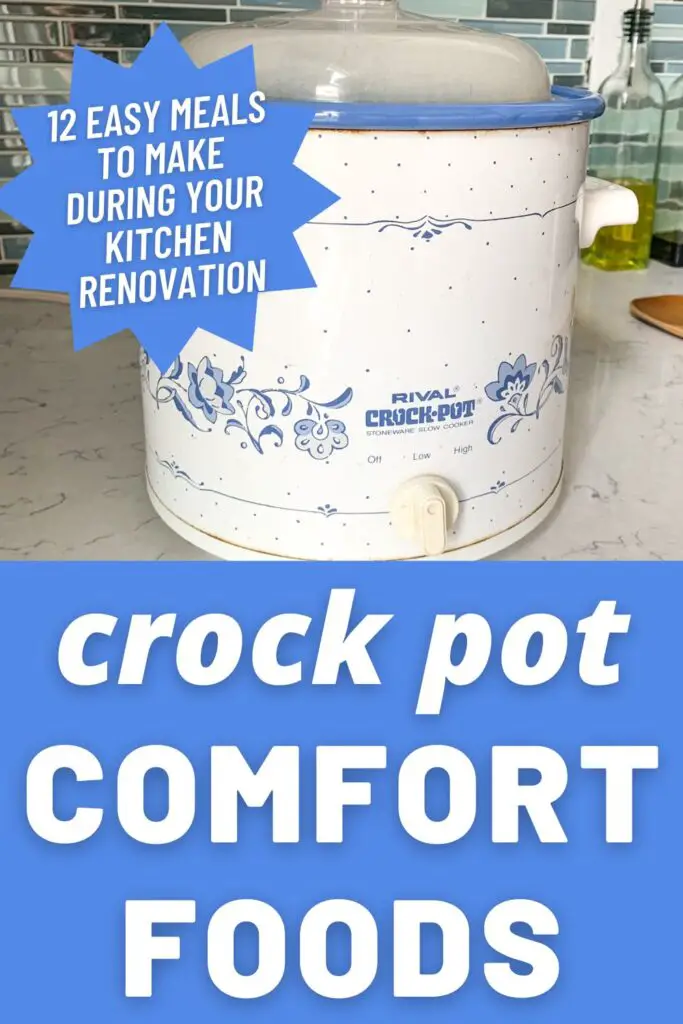 ---