101 proven home renovation tips for your next DIY
This post may contain affiliate links. If you purchase a product through one of them, we will receive a commission at no additional cost to you. As Amazon Associates, we earn from qualifying purchases.
---
Looking for home renovation tips? Starting a DIY home renovation?
Look no further. Here are 101 tips and tricks to get your wheels turning!
---
Planning a home renovation – tips
How to prioritize home projects?  Start with safety. 
Keep a folder on the fridge where everyone can drop receipts, invoices, and orders.  This keeps it organized, from returns to invoice numbers.
Order your materials in advance.
Make a Pinterest board for inspiration.  
Check delivery lead times.
Create a loose schedule.
Declutter as much as humanly possible.  
Move out of the remodel space completely.  (Get your printable labels if needed!)
Keep a note in your phone with the dimensions of the room.
Make a home renovation budget!  
Get a permit from your town.
Plan for a safe and effective demo day. 
Write down the names of paint, tiles and fixtures you pick out, along with what store they're from.
---
Take off your dirty shoes after working to avoid tracking dust into your un-remodeling part of your home.
Tape off the room from the clean part of your house
Pick the better weather days so you can cut outside, keeping dust away.
Send your family on a trip so you can make a push to finish.
---
Money saving renovation tips
Sell off the old materials, like selling used kitchen cabinets.
Shop used to save your wallet – great way to furnish a home on a budget. 
Shop used to save the planet.  (Check out more eco friendly home renovation tips!)
Save money by doing more rooms at once.
Ask if paying in cash will save you on taxes.
Shop in an "urban enterprise zone" to save on sales tax.  Here are more ways to save on home renovations.
Sell used stuff online (aka clutter!) to offset renovation costs.  
Replace your windows to save on utilities.  
Add a 10% contingency to your overall budget.
Check estate sales for affordable tools.
Save on lumber costs by keeping a "boneyard."
Shop "open box" to save a few dollars at stores like Wayfair.
Consider the cheapest time of year to remodel your kitchen. 
Wait to purchase appliances during a Black Friday sale.
Remodel multiple rooms at once to save money on home renovations. 
Save money on paint by choosing the same color for multiple rooms.
Ditch bad habits to save up for your renovation. 
---
Kitchen Renovation Tips
Freezer meals, for when you're too tired to cook.
Crock pot comfort food meals, for when you have no time to cook.  
No kitchen?  Assemble a small appliance army with soldiers like a crock pot, rice cooker, and a toaster oven.
Spruce up your cabinets with the best polish out there! 
Kitchen demolished?  Here are 7 complete meals for when you have no kitchen.  
Prepare for your kitchen remodel thoroughly. 
Consider buying lightly used kitchen cabinets, like in our Old House Kitchen Renovation. 
Make a list of go-to meals for what to cook during your kitchen renovation. 
---
Bathroom Renovation Tips
Check the audio on a bathroom fan.  Some are louder than others.
Fresh tiles?  Cover them in cardboard until your project is complete.
Fresh tub?  Cover it in cardboard until your bathroom is complete.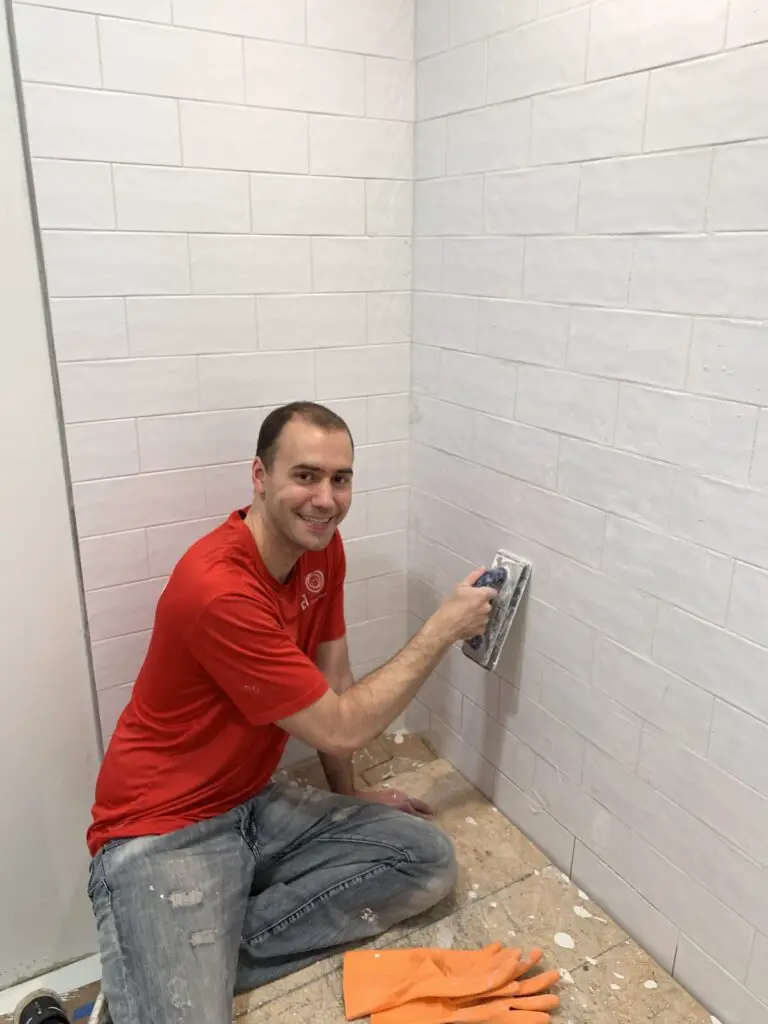 Take pictures of the pipes before you put walls and floors over them!
Choose a bathroom vanity early, and show the style to your plumber. It will affect the rough-in.
---
Flooring tips
Cover the floor in cardboard while you work to protect it.
Need to source some cardboard to cover flooring?  Drive around town on recycling day.  
Carpet tiles are an affordable flooring option!  We love it in our basement renovation on a budget. 
---
---
How to deal with contractors
Offer your contractors a cup of coffee.  You might be the first client in 5 months to do so.
Get estimates from your contractors early. 
Hire a contractor to save time & money in the long run. 
---
Home renovation safety tips
Wear a mask while sanding!
Whenever possible, sand, cut, or paint outdoors.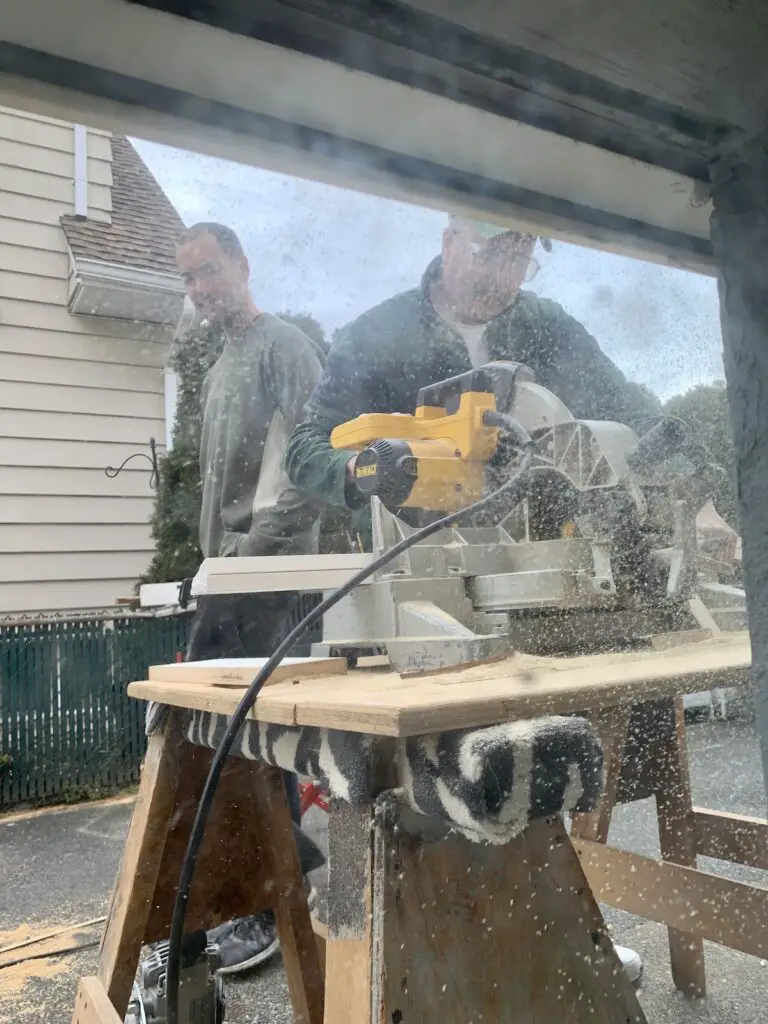 Have a plan where to send kids and pets.
Invest in a good pair of safety glasses. 
…and a good shop vac.
Invest in a small stepstool. 
Use a spray bottle filled with water to keep dust down. 
Finished with taping and joint compound?  Sponge, don't sand.  
---
Home cleaning after a renovation
Nothing cleans or polishes better than a stack of cloth diapers. 
Stubborn new window sticker?  Enter: denatured alcohol. 
Or, nail polish remover.
Fresh sawdust?  You can compost that.
List old scrap metal for free on Craigslist.
Use vinegar to clean everything from rusty tools to hard water.
---
Home decor and design tips
Swap out the blinds for an easy upgrade.
Compare paint color options at different times of day (hint: the sun moves!).
No AC? Consider a ductless split.  
Sheetrock went awry?  No shame in a goof plate.  
Check out Habitat for Humanity Restore for deals on décor!
Buy materials in advance, to avoid shipping delays.
---
Home renovation DIY hacks
Wear a shower cap to keep dust out of your hair.
Wear a face shield to keep paint off your face when painting overhead.
Take before and after pictures! 
Check for drafty spots with a lighter.
Quick upgrade? Switch to a snazzy chandelier.
…or change out the hardware 
Use a garden hose to outline before you dig a garden bed.
Run a dryer sheet over the trim to repel dust.
Need to refinish the floors?  Do it before you move in. 
Cut down the draft with a door sweep.  
Keep an eye out for buried treasure finds behind the walls! 
Plant a perennial for a cheerful no maintenance garden.    
Work top down.  House in bad shape? Start with the roof.
Rent a power tool if you'll only need it for a day.
Take care of your hands with my professional hand model advice!  
Live in your house for a little while before making drastic changes.
Before "removing a wall," check if it's structural.
---
Home renovation stress management tips
Call someone who's done this before.  Or contact us!  We like email!
Take a day off.  Your head will thank you.
Take a coffee break.  Your body will thank you.
When you're done, take a step back and admire your work.
Take a day off.
Head swimming? Make a list.
Heck, make a list of the lists – punch list, shopping list, other to do list.
Accept help.  Every time.
Be honest with your neighbors.  They know what you're doing.
Trust that your home renovation will end.  I promise, someday, it will be over!
---
We hope you're enjoyed these home renovation tips and employ them soon!
---
You may also like:
---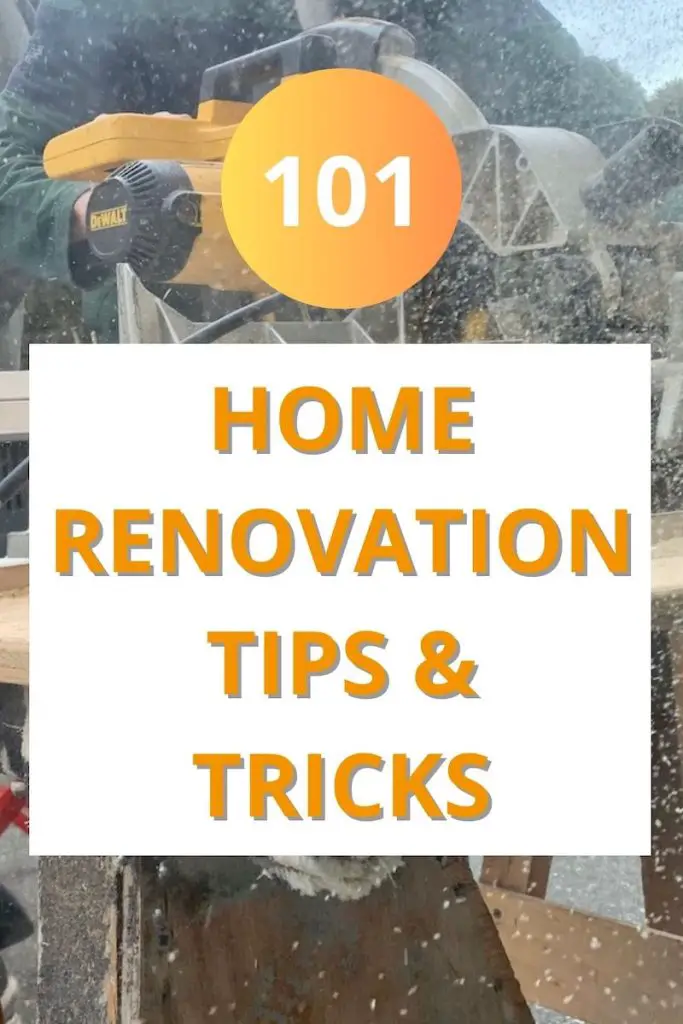 ---