21 best home improvement items on Amazon for under $10
This post may contain affiliate links. If you purchase a product through one of them, we will receive a commission at no additional cost to you. As Amazon Associates, we earn from qualifying purchases.
---
Looking for the best home improvement items on Amazon? You're in the right place!
Here's a sweet list of the simple must-haves that will make home remodeling easier.
Let's go shopping!
---
Best home improvement items on Amazon under $10
Note: these are all under $10 at the time of this post being published.  Prices subject to change according to Amazon.
Spray bottles
If you are DIYing your home renovation demolition, fill these spray bottles with water to keep dust down!
Or, removing wall paper? Mix fabric softener 1:1 with water, and spray generously to loosen stubborn glue.
Reversible screw driver
Philips or flat? Keep both in your tool belt at once with this handy screwdriver.
Sponges
Hear me out. Sanding joint compound is messy! Check out the instructions on the back of a compound bucket: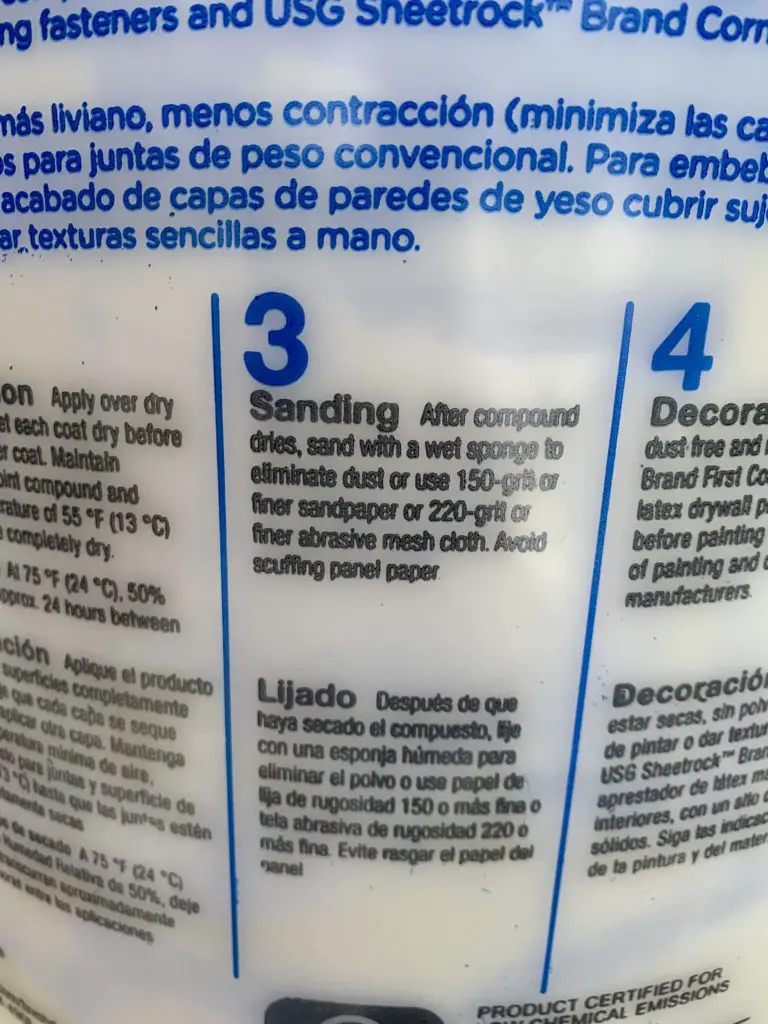 Invest in a car wash sponge to lightly wipe down the imperfections.
Safety glasses
Another demo day necessity, these safety glasses are tinted so you can keep from squinting while cutting outside.
Pencils
Good luck trying to renovate without one!
Perk: if they're neon colored pencils, they're harder to lose.
Graph paper
A pad of graph paper is perfect for sketching your new layout!
Architectural Ruler
Grab a snazzy three sided ruler and you're ready for anything.
Door sweep
Tired of that pesky draft? Seal up your doors with these peel and stick door sweeps.
Paint brushes
Painting is the gateway drug to DIYing your entire home renovation!
Get hooked with this handy paint brush set.
Taping knife
Seal up a draft or finish off a sheetrock job with a basic taping knife.
Sink strainer
Just in case you don't like what comes with your new sink, check out these mesh sink strainers.
Jumbo outlet covers
…Because sometimes you just need a "whoops" cover plate.
Outlet adapter
When you cut the power during a home renovation, you're often left with only one outlet.
Grab yourself a t-shape outlet adapter to triple your power!
Measuring tape keychain
Keep it in your car, purse, back pocket, whatever.
Better to be looking at it, than for it!
Ear Plugs
Protect your hearing while you work! Buy a pack of ear plugs for you and your team.
Work gloves
You know I love to take care of my hands during a home renovation.
Invest in some work gloves. You won't regret it!
Dryer brush
If you're not cleaning out your dryer vents… you probably should be.
Snag a convenient dryer vent brush!
Canvas Apron
Sheetrock faster with a handy apron to keep your hardware nearby.
Snag a 3-pack so your friends can help!
A can of WD-40
You never you need it, until you do.
Olde English wood polish
We used this incredible wood polish for our 2nd floor old house kitchen renovation, and it made the secondhand cabinets look like new!
Hair catcher
Keep your shower drain free and clear with this imperative little hair catcher.
We casually install these in our rental apartment before new tenants move in.
---
BONUS ROUND!
Best home improvement items on Amazon under $15
Note: these are all under $15 at the time of this post being published.  Prices subject to change according to Amazon.
Hooks
Throw it back to your college days with a set of no-drill hooks.
But you know, keep it classy with a brushed nickel finish.
Toilet roll holder…
We've bought it twice: in our first floor bathroom renovation and for our basement bathroom remodel.
As of this posting in June 2022, it is listed at $11.80.
This toilet roll holder only needs one stud for mounting. Win!
…+ matching towel ring
Matchy-matchy!
Once again, only one stud required.
Shower squeegee
This is our first line of defense on how to deal with hard water!
We personally use and love this shower squeegee for our shower doors to take away the hard water stains.
Cloth diapers
Hear me out.
Nothing – nothing, I tell you – is as useful as a stack of cloth diapers.
Use them for cleaning, staining, polishing, you name it!
Reusable water bottle
Into eco-friendly home renovation tips?
Start with a reusable water bottle for your workday.
LED light bulbs
Go to town on energy savings with a pack of LED light bulbs.
Denatured alcohol
Nothing gets a window sticker off like a can of denatured alcohol.
Read the instructions– don't drink, wear, or light this stuff on fire!
String lights
Whether it's your backyard before and after DIY or the ho-ho-holiday season, put the finishing touch on your renovation with twinkling string lights!
---
Conclusion
That's all for now, fellow homeowners!
Hopefully you'll find these best home improvement items on Amazon to be useful, whether it's for day-to-day use or a big home renovation!
---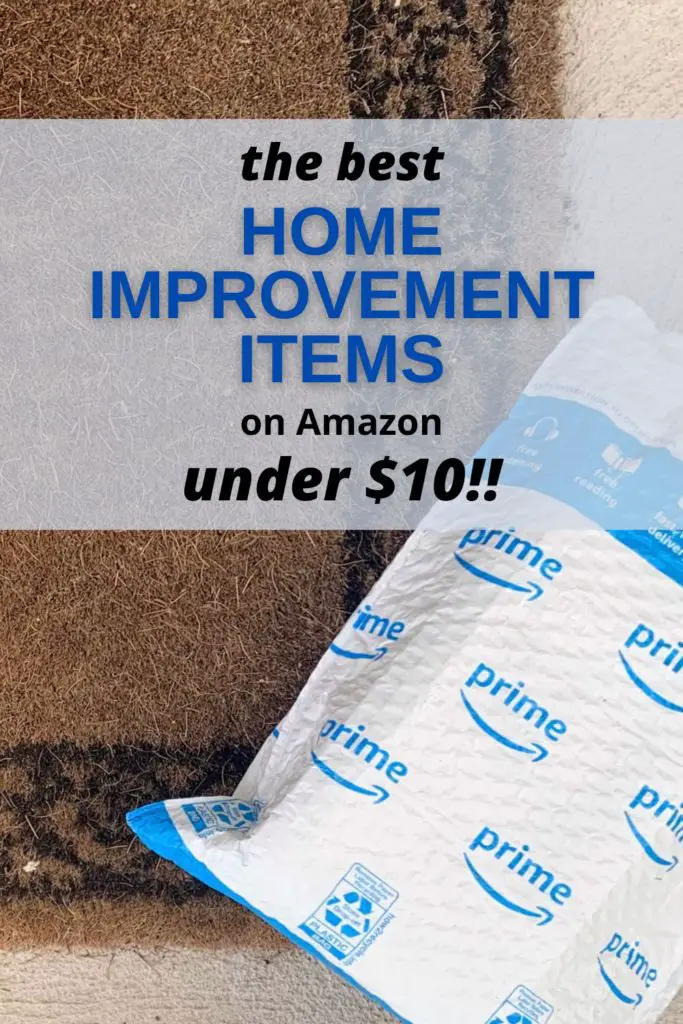 ---