11 practical eco-friendly home renovation tips
This post may contain affiliate links. If you purchase a product through one of them, we will receive a commission at no additional cost to you. As Amazon Associates, we earn from qualifying purchases.
---
Welcome! I take it you're looking for eco-friendly home renovation tips?
"Green" and "home remodeling" do not often co-exist peacefully. But in recent years, many home renovators have become more eco-conscious in their remodeling efforts.
Sadly, it's easy to forget that when you rip out the contents of your "before picture," it often ends up in a landfill.
Throughout our years of home renovation projects here at our two family house, we've tried our best to consider the environment.  
Here are our best eco friendly home renovation tips!
---
Planning a big remodel? Check out our Ultimate Home Renovation Survival Guide!
Reusable water bottles
Isn't it so easy to pick up a pack of single use plastic bottles?  We did this on our second floor 100 year old house renovation – everyone just grab a water when you're thirsty!  
But wait, is that one mine or yours?
Oh, the waste. 
Scrap that!  By the time we were renovating our first floor, we switched to reusable. You know you've got a stack of mismatched water bottles hanging around – why not employ them?
If I were to invest in new reusable water bottles, I'd buy a Nalgene.  My first Nalgene, from the advent of the Nalgene's popularity during my college years, is still going strong.  
Check out their latest BPA-free water bottle. Oh, and don't forget a splash guard! I'd be soaked without mine!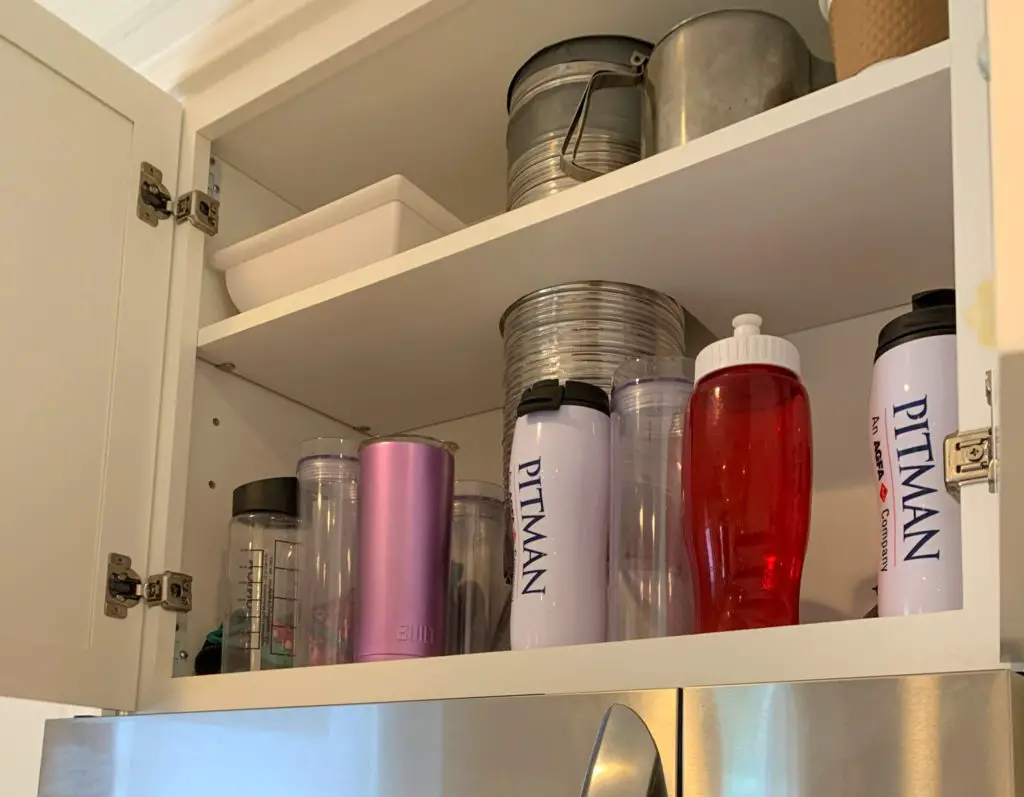 ---
Compost sawdust 
Did you know?  Sawdust is good for your garden.  I wish I was experienced in composting (I'm not!) but I do have a no maintenance garden to which I add the occasional coffee ground.
You can toss clean sawdust as part of your "brown" material into your compost bucket.  
No compost pile, like us?  Just throw it on the soil and let nature do its thing.  
WARNING: do not do this with sawdust from painted, stained, or pressured treated wood!  That's poisonous!
---
Sell off old materials
If you're a regular reader here at OTF, you'll know that I just love reselling online for extra cash.  
Perhaps there's something in your "before" picture that you can sell off.  
Don't care for the few bucks you'll get?  List it for free!  Someone might very well want your things.  Free stuff often goes quickly, too.
The perks are tri-fold:
It will make them happy to have an item for low- or no-cost.
You will save money on your dumpster by having less weight.
That's one less thing in a landfill.
Latest items we've listed for cheap or free: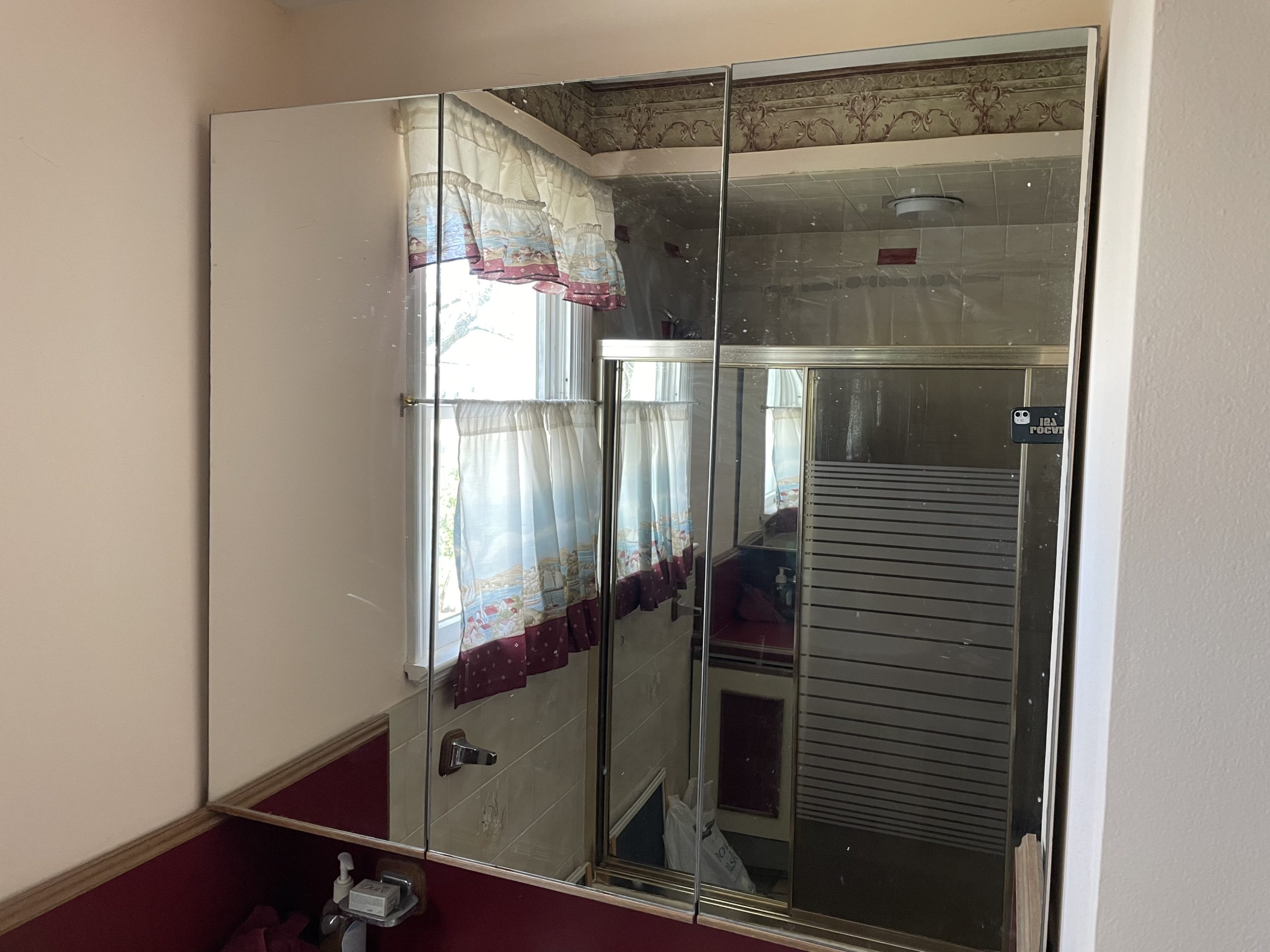 ---
Scrap old metal
Bonus! If you do this, you get a few bucks!  
Take notes from the kid next door.
Our teenaged buddy saw that we were improving our home's curb appeal, which meant destroying our old front step.  
He sweetly asked the mason for the old hand rails, stuck them on the back of his bike, pedaled down to our local scrap joint, and traded them in for $35!
Slick, right?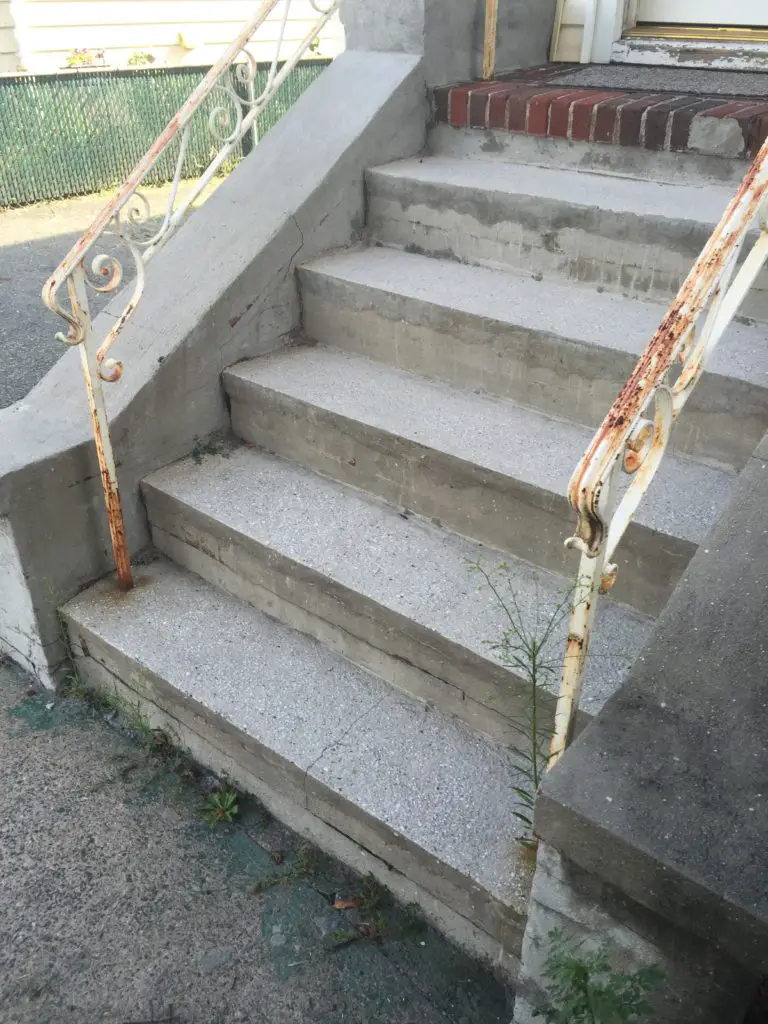 ---
Buy used
We just adore our local Habitat Restore for this.  We scored this chandelier for $20: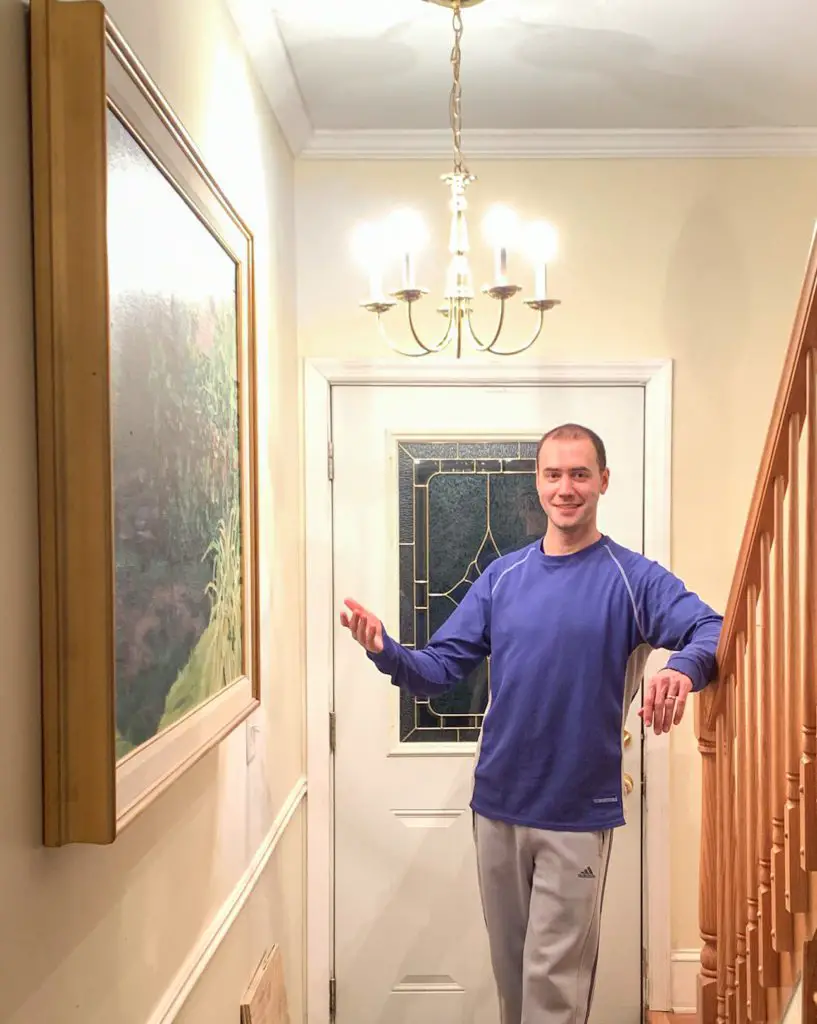 I'm sure I don't need to tell you about the incredible creations people refurbish from old furniture.  Have a look at what Uncle Bob did to a handrail and an ironing cabinet from our things found during renovations. Or check out these dressers on Apartment Therapy for some inspiration!
Lighting fixtures (check if they're safe!), funky cabinets, artwork – what will you buy used for your renovation?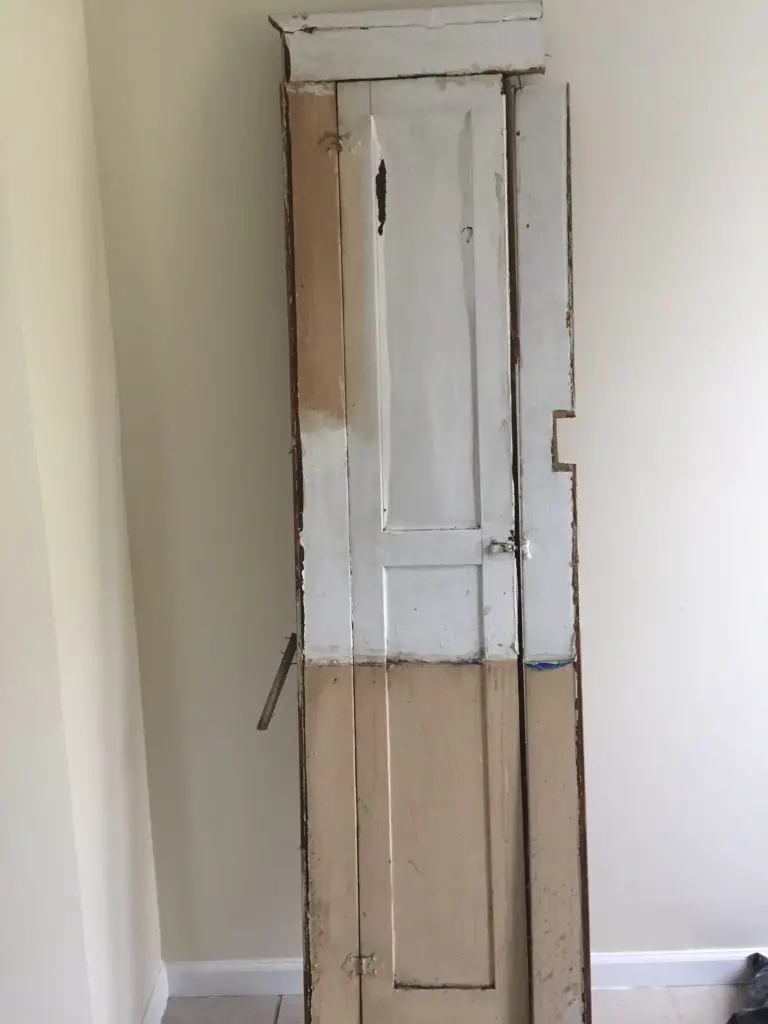 ---
Consider LED lights
If you're thinking about eco-friendly home renovation tips, you're probably going to consider new lighting.
Thankfully, energy efficient light bulbs are becoming more and more commonplace!
You can snag some very reliable LED light bulbs on Amazon. Just be sure that they will fit in your newly installed light fixtures.
Upgrading to recessed (aka UFO) lighting? You can get those in LED form now, too! Check out these lightweight LED high hats.
---
Insulate!
Being that our house is 100 years old, we constantly entertain the insulation conversation.  Our house contained no insulation at all behind its plaster walls.  
We had two options: open up walls and stuff 'em with batting, or drill small holes, use a machine, and blow the insulation in.  
Thanks to our massive first floor renovation and our second floor old house kitchen and bathroom renovations, we stuffed the walls when they were open and available for the fiberglass batt.   
For the rooms whose walls we didn't open, we had a company come in and blow the insulation into holes between the studs.  We were pleasantly surprised as to how affordable this was!  
If you'd like to read all about R-factors and insulating options, check out the Energy Star website.  
---
---
Seal the house
My grandfather would often attest, an 1/8 inch draft is like keeping a window open all winter.  
This causes wasted energy for heating or cooling your home. 
Seal it up!  
There are three easy ways to seal drafts in your house:
Caulk the cracks.
Install weatherstripping on your doors.
Address your windows: either replace them completely, or use a window insulation kit.
In the long run, you'll really save, and be warmer for it!
---
Water-saving fixtures
Of all the eco-friendly home renovation tips, this one has become insanely accessible lately!  Energy-saving appliances are becoming more and more common. 
For example, we invested in this one-piece dual-flush toilet for both our basement bathroom remodel and our first floor bathroom renovation.  It has a 1 gallon-per-flush option and a 1.6 gallon-per-flush (GPF) option.  Since we're working from home, using our own plumbing 10 times a day, the energy and money savings can really add up!
Or, for a simpler fix that's even renter-friendly, you can install a water-saving shower head.  Here's how to shop for one.
Let's scroll down to "technical details" to see how many gallons per minute a showerhead uses. 
This one from American Standard uses 2.5 gallons per minute.  
But if we look for a showerhead that boasts "water efficiency," like this one from Delta, it only uses 1.5 gallons per minute.  
I'm no mathematician, but that's one less gallon per minute.  If you take a 5 minute shower every day, that's 5 gallons a day, 35 gallons a week, and 1,820 gallons per year, just on your shower!  
Toilets, washers, dryers, dishwashers, refrigerators, shower heads, and more – these all have energy efficient options.  If you're ever unsure, just look for an "Energy Guide" sticker on the fixture or appliance, like this: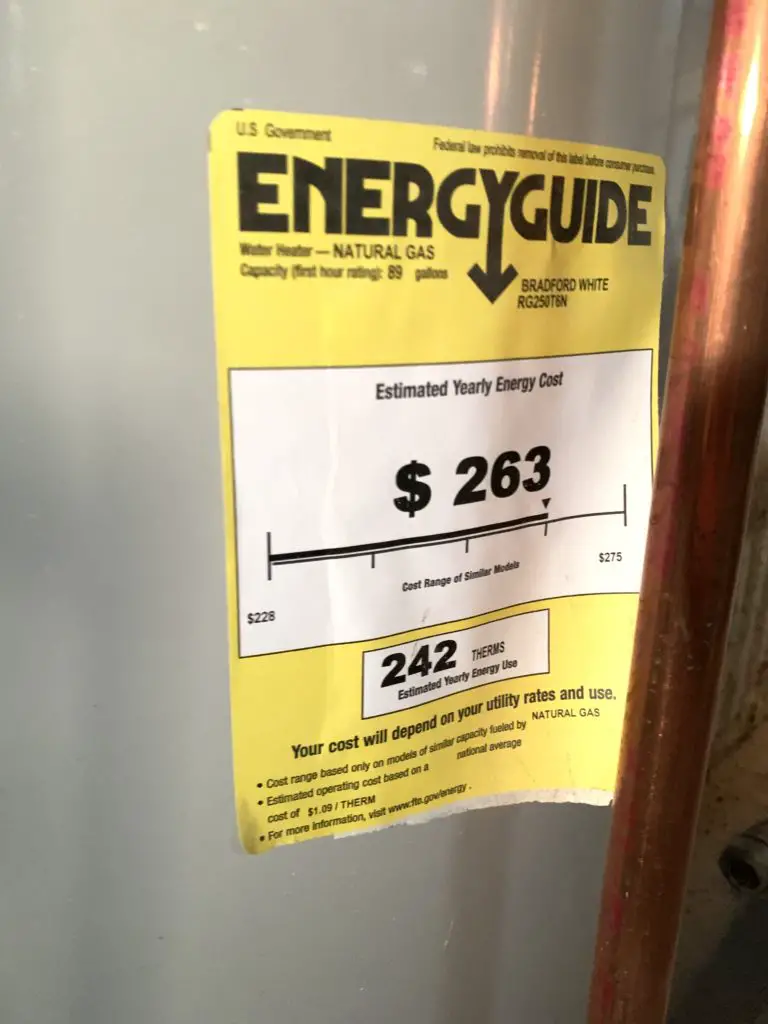 ---
Cut carefully and use algebra. 
We've got a good ol' "word problem" here for your math class flashback enjoyment.  (Hi Mrs. Hopkins! I'm using algebra again!)
Sally is working on an annoyingly small old house bathroom renovation.  

If Sally is cutting 2x4s for framing, and she needs two pieces at 6 foot, and three pieces at 4 foot… 

And the trim pieces from the store come in 8 foot or 12 foot options..

How much of each does Sally need to buy?
Ah, correct.  Sally should buy 2 at 12 feet.  If she cuts carefully, there will be no waste.  
The wasteful version would be a bunch of 8-footers, and Sally would be left with a pile of 2' pieces for nothing.  
This approach saves not only the planet, but your wallet, too.  Check out more ways to save on home renovations.
---
Repurpose!
Repurpose anything you can.  
For example, we cannibalized an entire kitchen on our second floor old house kitchen renovation.  My wizard-carpenter-dad reconfigured the cabinet layout, keeping a set of secondhand cabinets out of the landfill and keeping more money in our pockets.  
We also habitually keep any wood worth saving into a giant pile, affectionately referred to as the "bone yard."  Until the project is finished, you just might need that random piece of 1" x 4" somewhere along the way, right?
I draw the line at "toilets used as garden planters," but if that's your thing, you do it, mm-kay?
---
Conclusion
There are many ways to adapt these eco-friendly home renovation tips.
Whether you repurpose old materials, install new LED lights, or simply provide your crew with reusable water bottles, you'll be one step closer to saving the planet while renovating your home. A win-win for all!
---