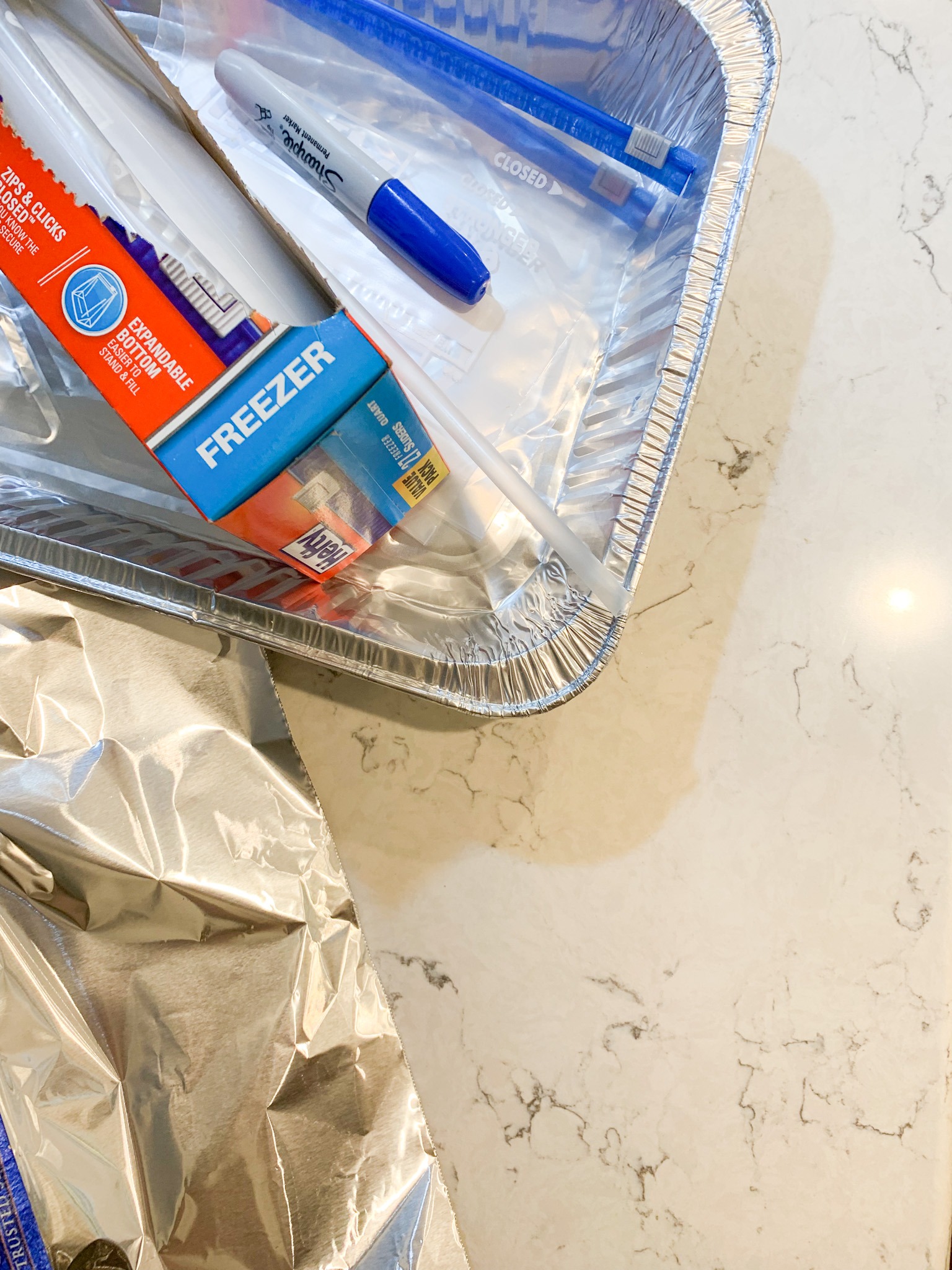 This post may contain affiliate links. If you purchase a product through one of them, we will receive a commission at no additional cost to you. As Amazon Associates, we earn from qualifying purchases.
---
Hey there hi there!  It's time for a roundup of our favorite freezer meals.
One of the best ways to survive an in-house renovation is to prepare ahead of time. Making some meals for your freezer is a great way to get ahead of the impending craziness!
I've been a fan of so many blogs before I started my own, and just have to share some of the internet's best ideas for the ultimate hands-off meals for when you just.don't.have.time.  Or a kitchen, for that matter.
---
Why you need freezer meals
There are many reasons you might want to have freezer meals on hand.
Examples of seasons for freezer meals:
You're planning a kitchen renovation and anticipate you'll have no where to cook.
You're planning a big renovation not including the kitchen, and anticipate you'll have no time to cook.
The holidays are coming and things are about to go crazy.
You're donating to a meal train.
You anticipate a big life change, like having a baby.
You anticipate a busy season at work with late nights and even weekends.
Freezer meals rock because:
You can prep them well in advance.
They require little to no effort when you need to make them.
They often fit in a crock pot or casserole dish.
They're cheaper than take out!
Now that you know why freezer meals are the bomb diggity (I like the way you work it…), let's get to work on your fully stocked freezer fun.  
---
Things you'll need to make freezer meals
For the prepping:
You'll likely want a few tools on hand to get this process started.
….such as:
a freezer
gallon storage bags
zip bag holders, so you can fill them without needing 4 hands
aluminum casserole trays
tinfoil or plastic wrap (sorry, planet, but ya gotta keep it fresh)
fancy people: vacuum sealer. Me: straw to suck air out of bags.
permanent marker to label stuff. Trust me… you're not going to remember.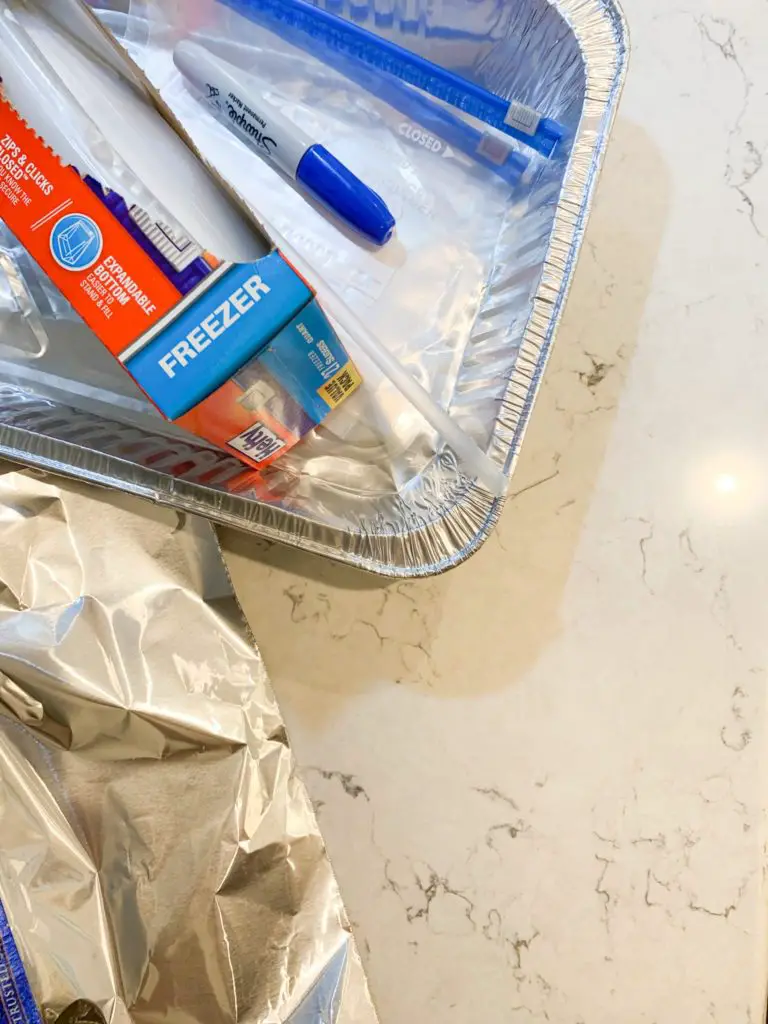 For the cooking:
Once you'd like to cook your freezer meals, you'll need one or two of the following:
an oven or toaster oven
sometimes: a side dish or toppings
You'll also want to plan ahead when actually consuming freezer meals. Sometimes it's better to defrost them overnight in the fridge before attempting to cook. You'll also need to fire up the crock pot early in the day (i.e. 8 hours before dinner) if that's how you plan to prepare!
Pro tips for freezer meals
Sarah over at Feast for a Fraction has a smart idea – keep track of your food! It prevents over-buying and also keeps your food from going bad by sitting for too long. Check out her page for some handy downloads.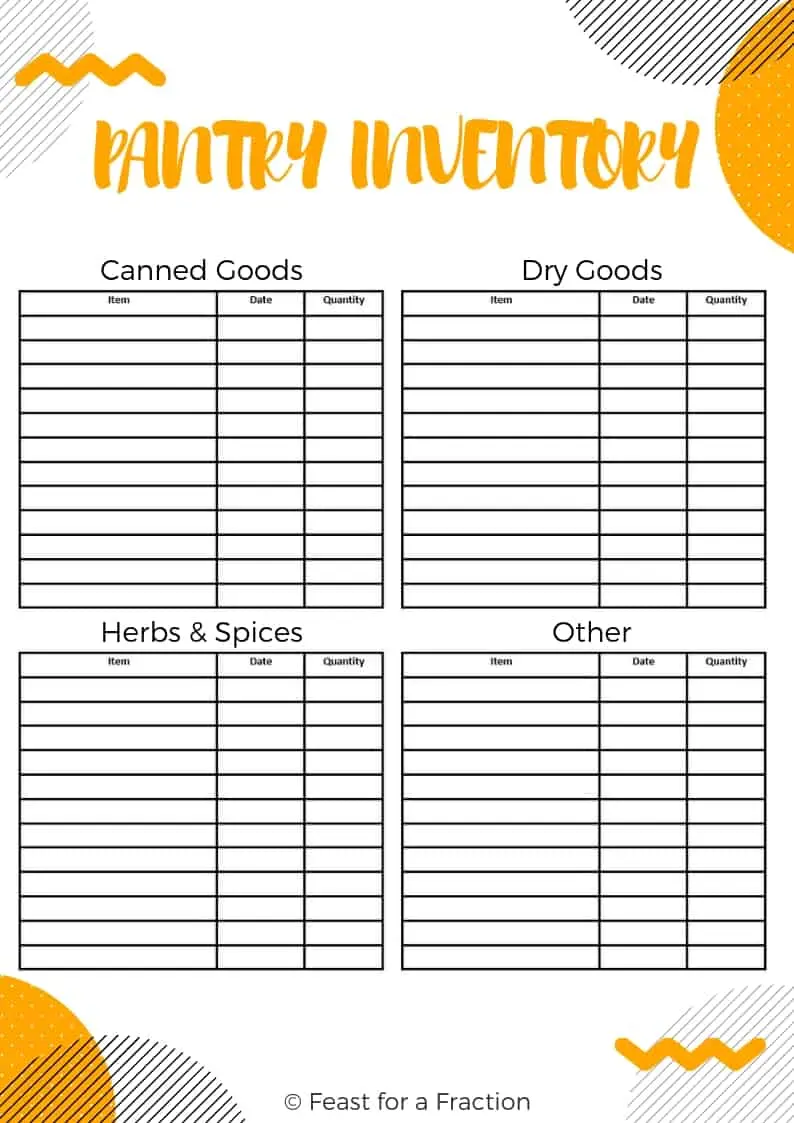 Another word to the wise: If you are, in fact, tearing apart your kitchen, please make sure you use baking dishes that will fit in your toaster oven. We used the "cake trays" instead of "lasagna trays" because the toaster oven in our makeshift kitchen was not big enough for the latter.
---
The internet's best freezer meals
Alright, here are our favorite finds on the interwebs for your fine freezer adventure!
Chicken Enchiladas from Iowa Girl Eats
I am a big fan of Kristin of Iowa Girl Eats.  She's got a boatload of gluten free recipes for non-wheat-flour folks such as myself. 
Her chicken enchilada recipe couldn't be easier!  If you obtain some store-bought sauce instead of making it yourself, it's just four ingredients.  Bam. 
I can't get enough of chicken enchiladas, particularly on chilly evenings, so this recipe became a go-to when we had our baby in the dead of winter.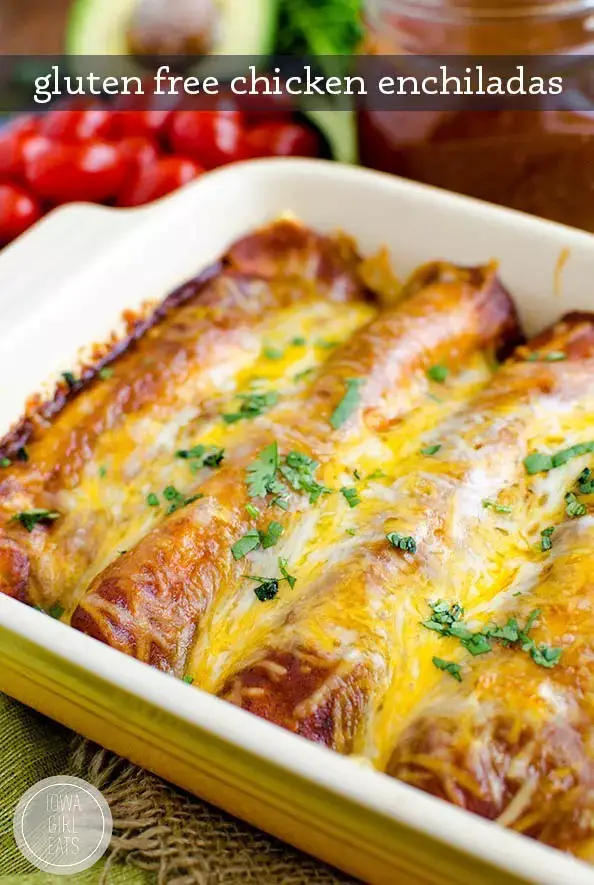 ---
What is a round-up without a recipe from Erin Clarke?  Girlfriend knows how to cook and bake and I'm here for all of it.  Her banana bread recipe makes for a nice, light bread, perfect for a workday coffee break or even a quick breakfast.
I love this recipe so much that I always make a double batch: one for me, one for the freezer.
While you're there, bookmark Erin's pumpkin bread recipe. I make this divine delish on the regular, but it never lasts long enough to hit the freezer. It's too addictive to resist!
---
Can you truly say you've conquered freezer meals without ziti on the menu?  I found this Cheesy Baked Ziti recipe at Mel's Kitchen to be perfectly balanced, tried and true.  Mel knows her stuff. 
Baked Ziti was especially nice to have when our renovation took place in the dead of winter, and the smell of cheesy, saucy goodness filled our makeshift kitchen space for a dose of cozy in pasta form.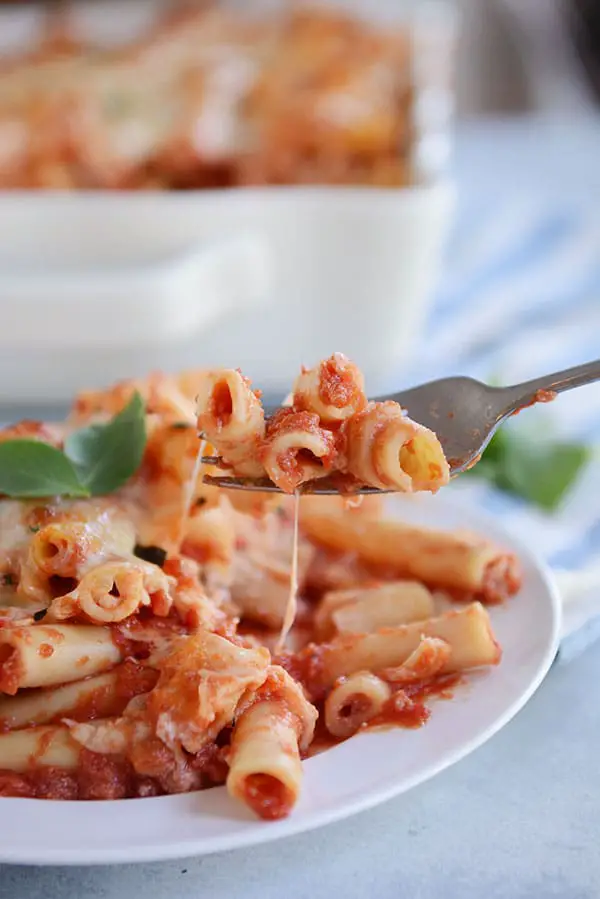 ---
Sausage and Peppers by Yours Truly
Yours Truly being… me! 
I'm no "Chopped" competitor, but this one is fool proof. 
You'll need:
a gallon zippie bag
a large jar of pasta sauce
sausages
peppers
onions.
How to prep it:
Chop up all the peppers and onions. 
Open the bag.
Put peppers and onions into the bag.
Put sausages (raw is fine) into the bag.
Dump the pasta sauce into the bag.
Zip up, label the bag, and freeze it. 
Once you remove it from your freezer on cooking day, just run the bag under some hot water to loosen it, toss the contents into your crock pot, and cook on low for about 7-8 hours.  Works great over rice or rolls. 
Dinner. 
Boom.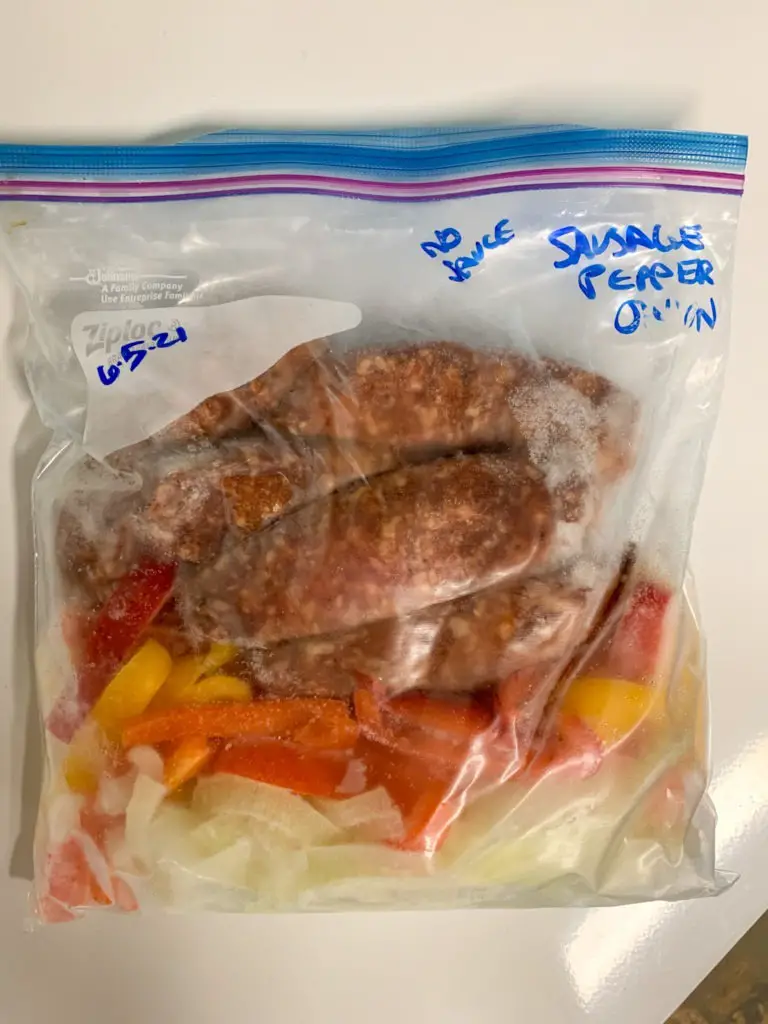 ---
---
Karrie at Happy Money Saver has a wonderful Chicken Noodle Soup recipe. I make my own stocks with kitchen scraps, but this would be perfectly lovely with a store-bought stock as well.
While her recipe calls for cooking this on a stovetop, I'm here to report that nothing bad has happened when putting a frozen chicken soup into either a crockpot (low for 6-8 hours) or a rice cooker (maybe 45-60 minutes? Keep an eye on it).
The best thing about soup is that all you need to do is grab some bread to make it a meal!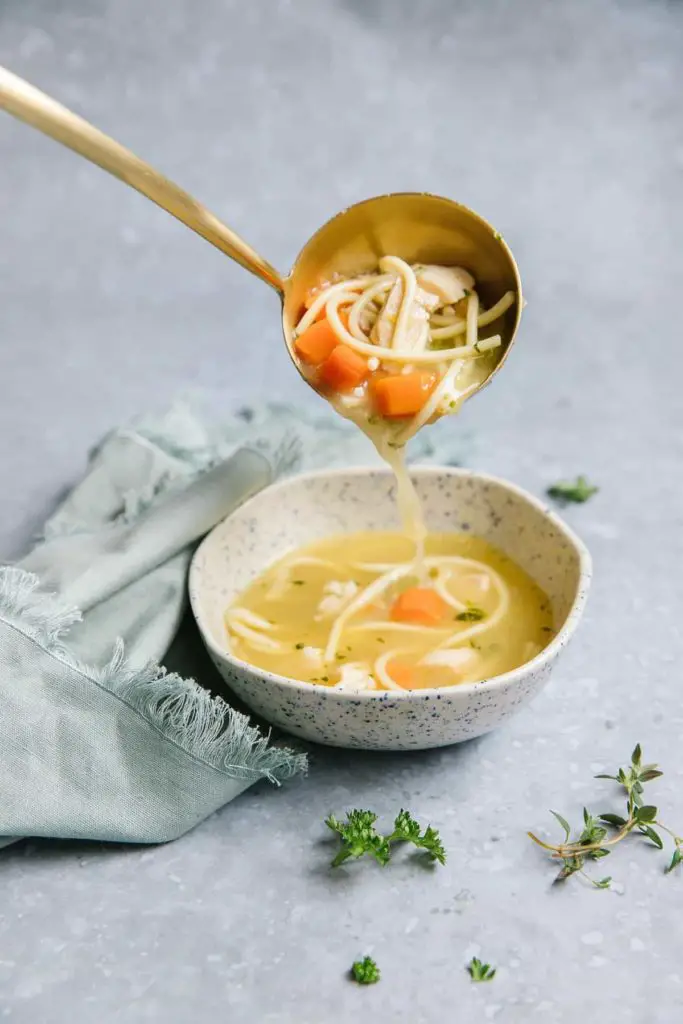 ---
A good ol' stick-to-your-ribs standby, I consistently rely on meatloaf when stacking a set of freezer meals. Check out this sturdy recipe from One Hundred Dollars a Month for a basic meatloaf.
Note for my gluten free friends – GF oatmeal works as a binder.
I like to pair a meatloaf with spuds or rice (particularly when without a stove). Add a salad, and consider it complete.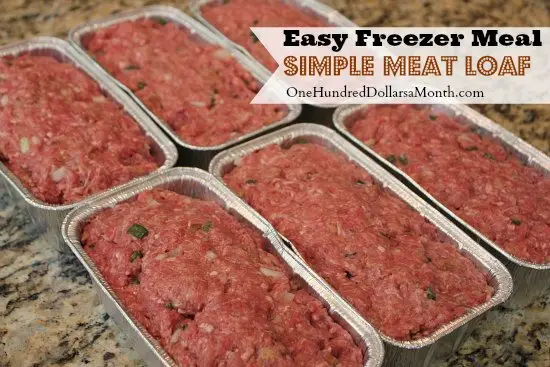 ---
---
Macaroni 'n Cheese by My Mom
One more from my favorite mental roladex…. macaroni and cheese!
For the young and for the young at heart, this is no e-z-mac recipe. This is like Grandma's (or in my family, Nana's) recipe.
Ingredients:
2 tbsp butter
2 tbsp flour (almond flour works for my GF crowd!)
1 – 2 tsp dry mustard
2.5 cups milk (almond milk is fine for dairy free)
16oz. shredded cheddar cheese (do half gouda if you're feeling bougie)
Box of macaroni
Directions:
Start the pasta water. Add the dry pasta according to the box directions. Don't overcook it! It will keep getting softer when you add the cheese sauce. Fancy people call this "just al dente."
For the sauce, melt the butter in a big saucepan. Turn off the heat, add in the flour and dry mustard, and whisk that ish – you're makin' a roux! Add the milk, turn the heat back on. Bring to a simmer (not a boil! That means little bubbles, not big ones). Add the cheese in small batches, letting it melt each time as you keep stirring more in.
Put the pasta in your chosen dish. Pour cheese sauce over it. You can tap it lightly on the countertop to get the bubbles out and let it settle.
Cool completely before freezing. Cover it tightly and store as you please.
To cook: Defrost for best results. Bake in oven at 350 degrees for approx. 30 minutes.
Et, voila. Grown up mac n cheese!
---
This is an excellent basic chili recipe to follow.  Note that before you freeze the bag or put your chili in the crock pot, it's best to brown the meat (and onions and garlic, for amazing flavor!) on the stove top.  Yes, it's one extra step, but it is safer and more delicious.  Double win. 
The best thing about chili is that it's not high maintenance.  If you don't have an ingredient or need to substitute, it's no big deal. 
Once you toss this comfort food into your crock pot, all you need on hand are toppings like cheese, sour cream (we use yogurt, to keep it light), chives, and chips.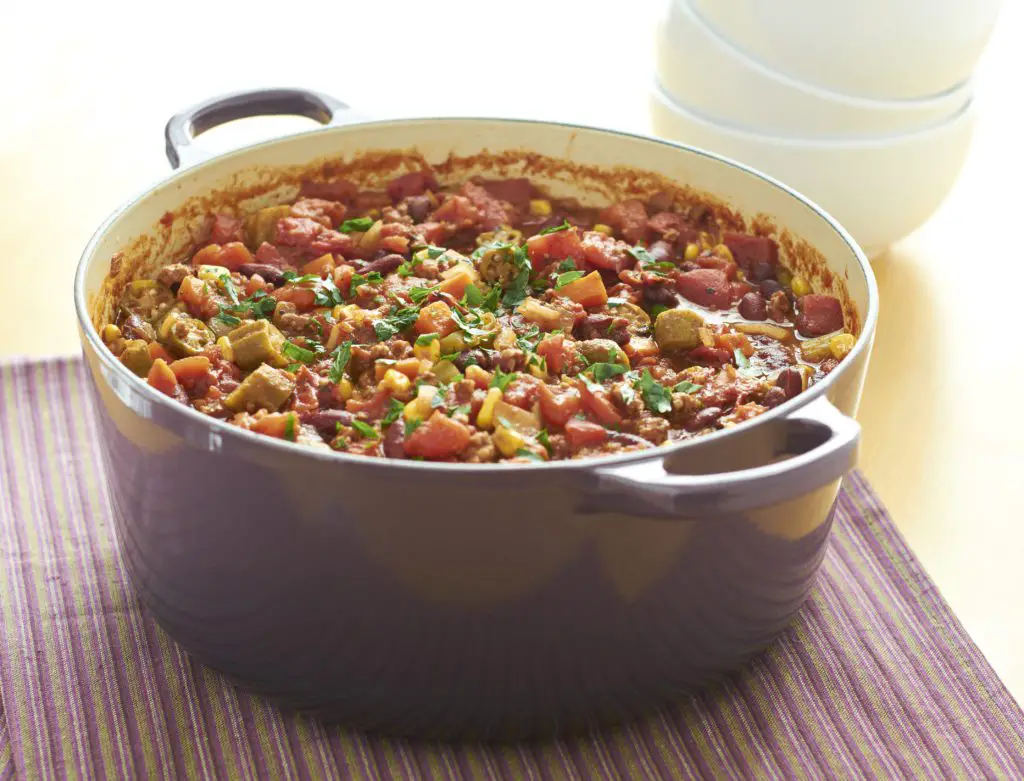 ---
If you're looking for a big kahuna list, check out these Freezer Meals from Diary of a Fit Mommy. I'm serious. She's got 15 perfectly feasible feasts ready to go for you.
Yes, these are advertised as meals to make before your baby comes.  No incoming infant? Just replace the word "baby" with "kitchen" or "holiday season" and you'll wrap your head around it no problem.
I like that Fit Mommy provides healthy options, too.  We personally loved her Cheesy Taco Bake on more than one occasion while working on our kitchen. 
Also – Breakfast Burritos while we had a newborn gave us a new outlook on life!!  Do not underestimate the power of a convenient warm breakfast!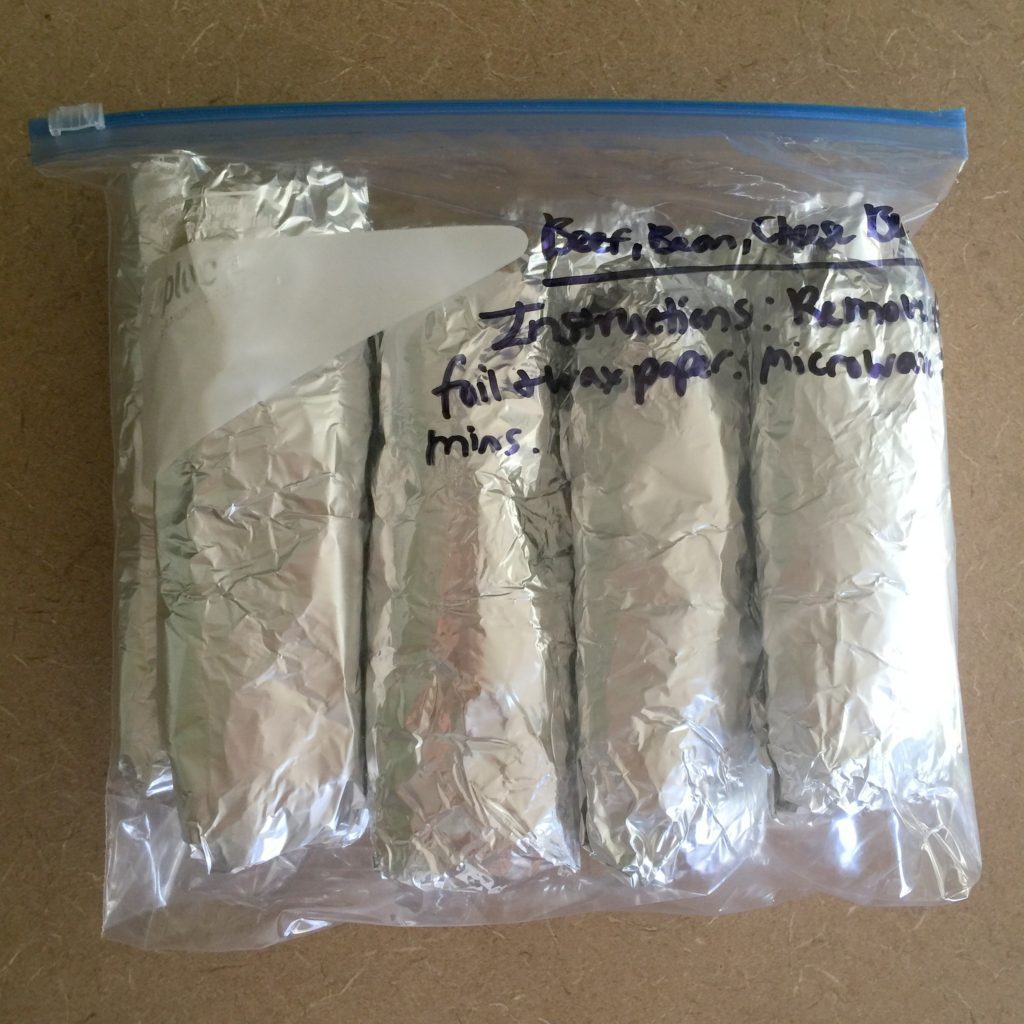 ---
If you've got time on your hands, read the comments section of the famous Frugalwoods' website. 
Mrs. Frugalwoods has an incredible community going over at her blog, and folks in her comments section provide a wealth of solid freezer meals advice.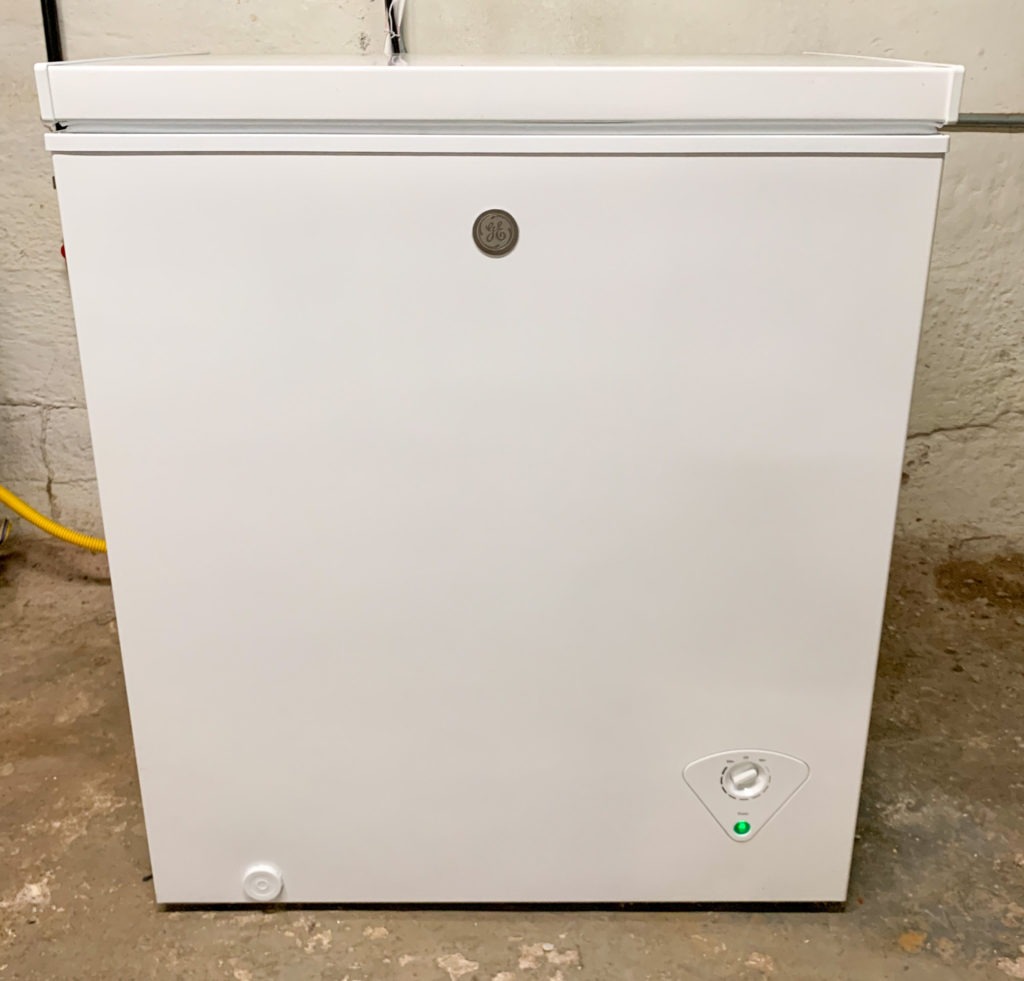 ---
To conclude…
There you have it – our favorite go-to freezer meals to make your life (and your kitchen reno) easier!
This begs the question – what is your favorite freezer meal? Do you have a go-to recipe that you prep ahead of time?
---
Related posts:
Crock Pot Comfort Foods – 12 easy meals during your kitchen renovation
How to Survive a Kitchen Renovation with just ONE small appliance
9 Easy Meals During Your Kitchen Renovation
---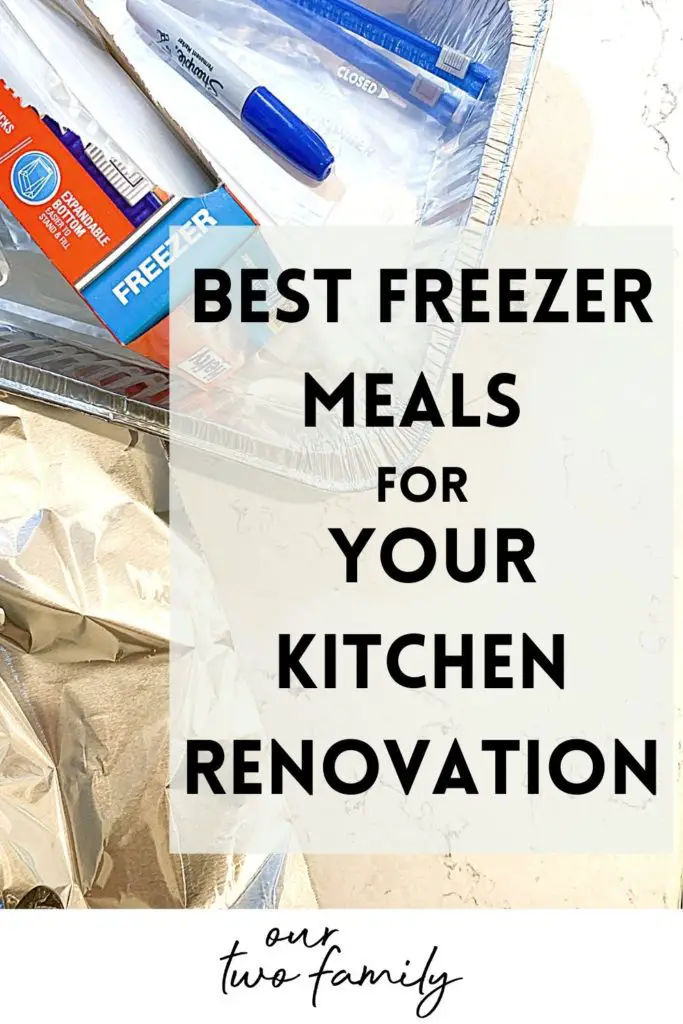 ---