affordable housewarming gift ideas they will actually use!
This post may contain affiliate links. If you purchase a product through one of them, we will receive a commission at no additional cost to you. As Amazon Associates, we earn from qualifying purchases.
---
Welcome back! Today we're talking housewarming gift ideas for brand new homeowners.
Maybe you are the brand new homeowner filling out your Amazon Wish List, or perhaps shopping for a new homeowner in your life.
Regardless of your motivation, each item below is something we bought in the years following our home purchase.
How did we come up with this list?
I scoured our Amazon order history to find every single item listed here. They're the home necessities we didn't know we needed. Some of them are smaller gifts that could be paired with others to create a lovely housewarming gift basket.
Read on to discover our favorite housewarming gift ideas!
---
Housewarming gift ideas for the home chef
Housewarming gift ideas for foodies?  Check. 
Oil Sprayer
This oil sprayer is a wonderful gift that not only prevents needing to buy an aerosol can every 6 weeks, but also allows the home chef to get picky about their oil.  You could toss this in a gift basket with some fancy oils.
Oven thermometer
When a foodie gets a new kitchen – particularly if they love baking – they'll need to know exactly how the temp shapes up with an oven thermometer.  
Plastic bag holders
Hear me out.  These zippy bag holders aren't fancy, but by golly they are genius.  They hold up plastic bags for you so that you can store food.  They even fold down to fit in a drawer.  Brilliant!
---
Housewarming gift ideas for new parents
Does the new homeowner in your life have a curious little critter?  They'll likely appreciate a basket full of reinforcements to keep their sweet baby or toddler safe.  
Particularly if your new homeowner has just upgraded to a larger living space, they'll likely have twice as many doors, outlets, and cabinets to protect their baby from!
We use and recommend these helpful baby-proofing items.
For bifold doors:
For toilet lids:
For heavy shelving:
There's something on a bookshelf that says "climb me" in toddler language, no?
For doorknobs, cabinets, and outlets
Go for the whole kit 'n caboodle. This baby proofing kit boasts doorknob covers so good, they're almost adult-proof.
Need more housewarming gift ideas for new parents? Check out our full overview of Best Babyproofing Products for Your Home.
---
Housewarming gift ideas for the gardener
Need housewarming gift ideas for a garden lover?  Here are some simple ideas.  Pair any with a new pair of gardening gloves and some seeds or flowers!
Soil tester
When a gardener moves into a new home, they'll need to test their soil before planting.   
The Old Farmer's Almanac
Time-tested, gardener approved. Be sure to purchase the upcoming calendar year!
Pruners
Top off this gift with a handy pair of pruners!  I use mine on the daily in the height of summer.  
---
Lawn and exterior care
Unless you're shopping for housewarming gift ideas for a condo owner in a city, your new homeowner will likely need some lawn tools.  
D's parents gave us a stack of rakes and shovels when we first moved in, and boy were we grateful! (They also gleefully handed us their old snow shovels, as they were moving south at the time. Funny, right?).
Mower + edger
We have a humble sized yard, so this little all-in-one electric mower/edger is perfect for a fresh landscape soiree.  
Outdoor broom
Nothing says "pride of ownership" like sweeping your front stair in the fall.  
Ice Melt
Live in a winter wonderland?  Why not gift some premium ice melt?  
Calcium chloride is easier on a cement pour than your regular rock salt fare.  
It's not the fanciest gift, but it is one that will keep on giving!
---
Un-pretty stuff
These items might not be a bouquet or wine, but they sure are practical.
Paper Shredder
With homeownership comes a whole lot of paper.  Junk mail, unneeded mortgage documents, the list goes on!
Reflective Numbers
Whether you label a mailbox or your front door – these reflective numbers are handy and easy to install.
Custom decal
We personally use these decals for our trash bins – perhaps you or your favorite homeowner have exterior items they need to label.
Stepstool
Folds up, super sturdy!  Particularly if your gift recipient is moving from a smaller space to a larger house, they might not have a step stool.
Doorbell
A wireless doorbell is a great upgrade, particularly if this housewarming gift is for a newly purchased older home!  We have tried several, and this is the one that works.
---
Pretty stuff!
Looking for housewarming gift ideas in the décor department?
Fluffy kitchen mat
Ah, softness underfoot for the dish fairy to dwell. 
American Flag
For me, the crowning moment of homeownership was the day we hung our American flag out front.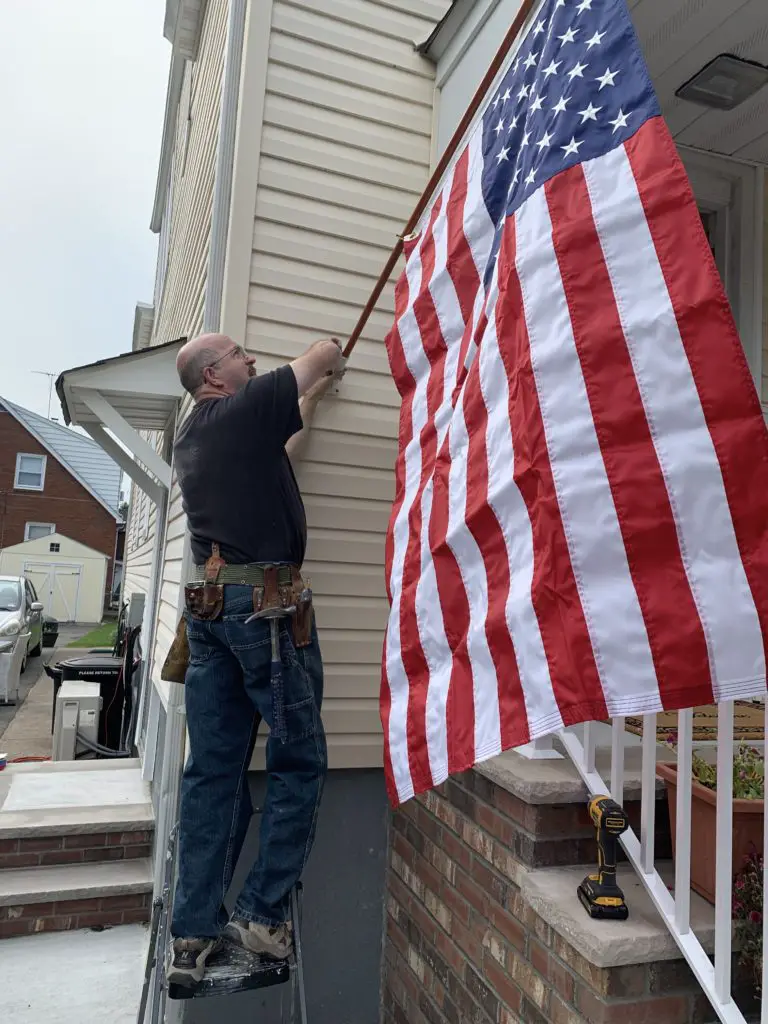 ---
That's all for now!
I hope you've enjoyed our spin on affordable housewarming gift ideas.
Whether you're shopping for a gardener, foodie, new parents or arctic dwellers, we hope these house warming gifts will bring the recipients great joy!
---
Related posts:
---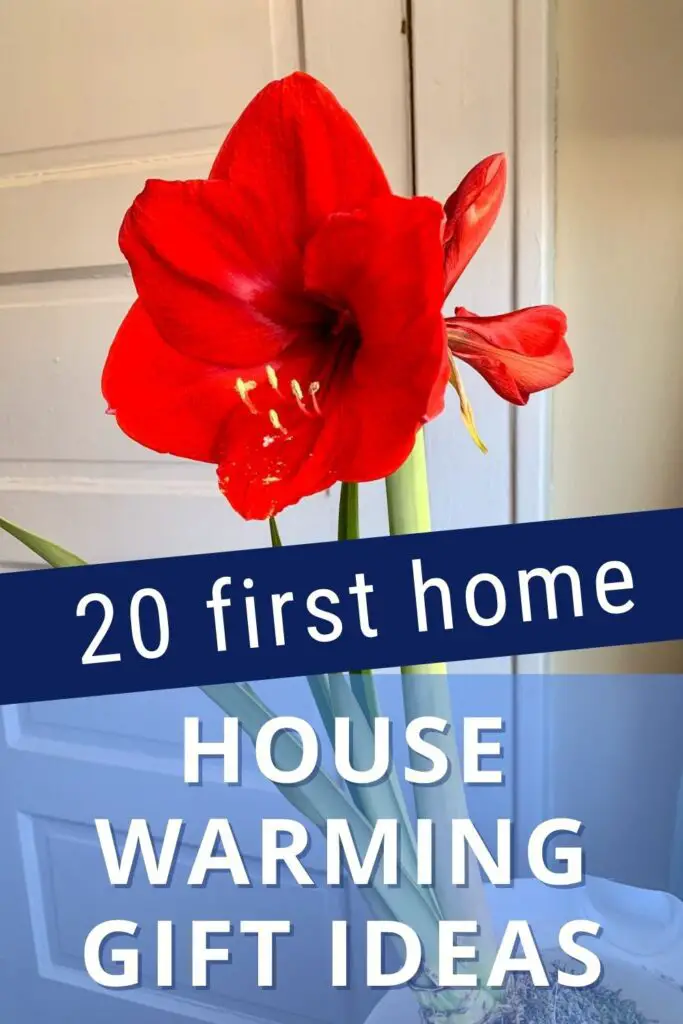 ---