is house hacking worth it? how a 2 family house changed our lives for the better
This post may contain affiliate links. If you purchase a product through one of them, we will receive a commission at no additional cost to you. As Amazon Associates, we earn from qualifying purchases.
---
Is house hacking worth it?
The short answer: it makes more financial sense for us. Rent out half the house = pay half the costs.
The long answer:
When it comes up in conversation that we live in a two-family home, we are often met with mixed reactions:
1.  The far-off dreamy look: most Manhattanites often have a wishful thinking vision as to what the suburbs are like. 
2.  The "good for you but it ain't for me" look.  Usually comes when we say we're the landlords – happy for us that we did something slick, but believes they could never live "like that."
3.  The "are you out of your mind?" look.  This one is often from someone who has lived in a single family home their entire life, accustomed to not seeing their neighbors for weeks at a time. 
---
Is house hacking worth it: Why a two family house, anyway?
Ok, let's break it down.  First of all, I acknowledge that many neighborhoods and towns across America do not have multi-family properties for hundreds of miles.  Midwest, I'm looking at you.  It's just not necessary when there are more cattle than people per square mile.  I get it.  (Cheap dig, however I did live in Iowa for a year, so it's ok…)
But in more densely populated areas, even the suburbs have enormous pockets of multi-family housing.  Sometimes they are shared by blood-relatives, each taking an apartment and cutting their individual costs of mortgages/taxes.  This is what my father's family did when they got to America – my Granddad and Great Uncle Billy got together and bought a two family house with two garages in the Bronx.  I believe they paid $42,000 for it in the 1960s.  Today it's worth about $950,000.  Smart move, no?
Sometimes people buy multi-family properties to rent out the portion they're not living in.  People even do this with single-family properties – either with long-term renters or with short-termers on Airbnb or VRBO.  Our favorite real estate website, BiggerPockets, has coined this the "house hack" and promoted its particular advantages when striving for financial freedom.  Before my hubby Derek and I met, he and his cousin owned a house near a college.  They rented out the two spare bedrooms to students, and lived for pennies as compared to paying rent. 
So why did Derek and I, newlyweds, living in NYC, decide to jump into the world of multi-family homeownership? 
One answer.  Money.
---
All it takes is a buck or a pound…
Let's talk briefly about the cost of living in New York City.  Aside from San Francisco, it's got the highest monthly rent costs in America.  How much, you ask?  We lived in an outer borough (Queens) in 2016 and paid $1400/month for a one-bedroom apartment with roaches and a flooding bathroom.  Two blocks from the subway and a one-year lease, we made do.  We lived cheap, in a sort-of up-and-coming neighborhood.  Nowhere close to the stuff you see on Instagram.  We wanted to be smart and save up for life together. 
By contrast, a nice 1-bed apartment on the gentrified, restaurant-clad, gorgeous Upper West Side of Manhattan could cost $3,000/month at the time.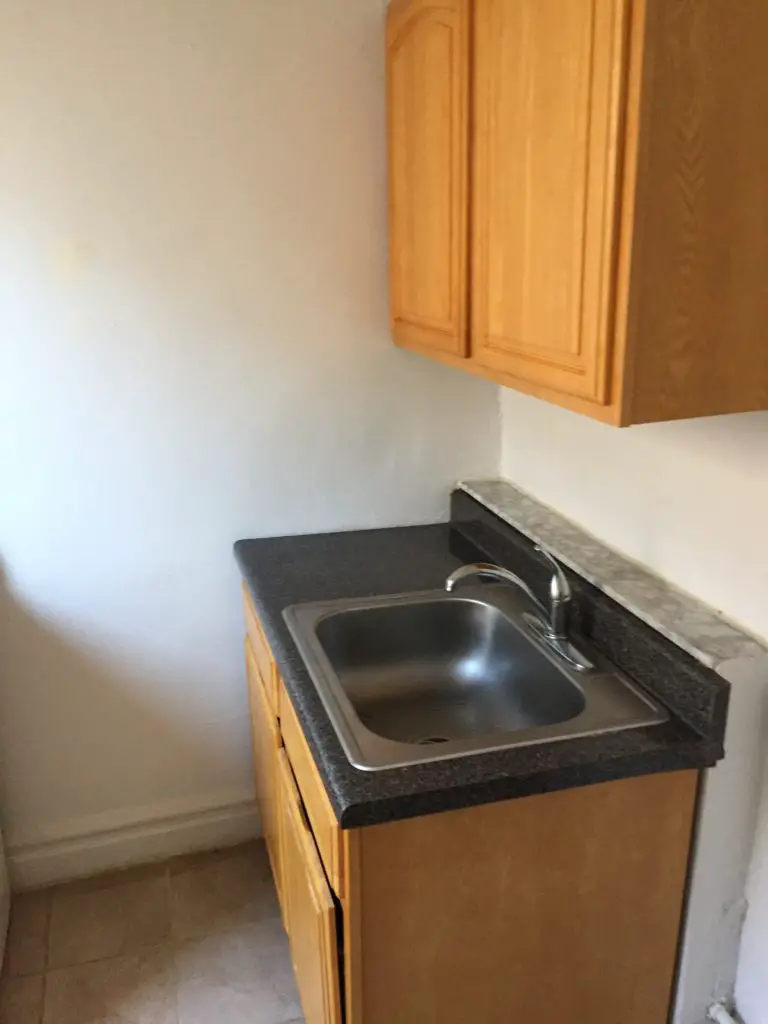 Have I mentioned you never get anything back from renting, other than a receipt?  It's a black hole for your paycheck.  Ask just about any New Yorker, and they will tell you the "Rent is Too Damn High."
So then we talked about buying a house or condo.  Derek had owned before, & I had always wanted to own instead of rent, so we talked it out.  For us, paying a mortgage would be better than paying rent.  So we looked around our neighborhood. 
A co-op around the corner, approx. 400 sq. ft. studio apartment, would cost about $300,000 at the time (2016).  That's before the monthly maintenance fees, etc.  A slightly larger co-op on the east side of Manhattan was listed at $360k – maybe not so bad?  Until we looked at the maintenance fee… TWO THOUSAND DOLLARS PER MONTH.  That's for snow clearing, doorman signing for UPS packages, cleaning the elevator. 
Let me respond to that fee in New Yorker terms: fughedaboutit.
---
…Who says you can't go home?
Needless to say, we decided to look beyond the 212.  Off to Jersey.  The land of tanning beds and acrylic tips.  I swore I'd never go back, until I realize my parents were smart this whole time – living in Jersey and commuting to NYC was cheaper than living in NYC.  (Did you know? There's even a separate NYC income tax.) 
While Jersey is cheaper than NYC, it's still expensive.  The average cost of property taxes on homes in NJ was between $10,000 – $15,000 / year.  That's about $1,000 per MONTH on top of your mortgage.  And that is with a very small amount of land.  We realized quickly that our monthly-out-of-pocket expenses would drastically increase by owning… unless……
….. we bought a house with a second unit.  A two family house. Hence we arrive at the point of this post, and the point of this blog altogether.
Yes, it would be different.  Yes, it would require living with neighbors.  But 1 other unit in the building would be a step up from the 23 other units in the building we shared in Queens.  We were up for it. 
---
Is house hacking worth it: The math. Sigh…
Let's briefly look at the math:
(We'll us basic numbers for easy math here, folks, assuming 20% down, no frills).
House costs $300,000. 
30 year mortgage with 4% interest: $1,145/month.
Add taxes: $1,000/month.
Oh, and insurance: $50/month.
Now we're at $2,195/month.
Let's do it again, and rent out half the house:
House costs $300,000
30 year mortgage, 4% interest: $1,145/month
Taxes: $1,000/month
Insurance: $100/month (costs more with liability of rental)
Now we're at $2,245/month.
But we're not done.
The second unit rents out for $1,800/month.  Why? We're walking distance to a train that takes you to Manhattan, and we made a nice-nice 3 bed apartment.  It's the going rate in town. 
What's $2,245 MINUS $1,800?
That's $445.
Yes. $445 smackers to live 13 miles from Manhattan.
---
Is house hacking worth it: Things to consider…
We acknowledge that people from other parts of the USA might think $500 is a lot to spend on monthly housing costs. Please note: as of 2019 there were 1-bedroom apartments renting for $4,000/month in trendy Soho. On a clear day, we can see that neighborhood from our favorite local park.
Yes, there is more to it than that – repairs, turnover, managing people living in our house, etc.  We do not just pay up a ballpark $500 monthly and go out to dinner nightly with the rest of our paychecks.  It's true, we have responsibilities from time to time, but they are WAYYY less expensive than the money we save. 
There is also a HUGE caveat here, in that, in order to get this home, we bought it foreclosed, leaking, broken, and in need of some serious love. But, it had four walls and a roof, and was the yuckiest house on the nicest block we could afford. Hence we have piles of before & after pics for this blog.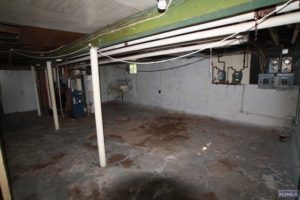 ---
Where did you even get this idea?
Somewhere on his commute to Manhattan every day, Derek stumbled upon the Bigger Pockets Podcast. He spent his half-hour-each-way learning about the ins and outs of real estate ownership. As mentioned above, Bigger Pockets claimed the phrase "house hack" to describe renting out extra space in one's home to offset the cost of owning it. Derek's fascination with house hacking rubbed off on me.
While Derek had previously rented out spare rooms with his cousin, he hadn't owned an entire rental unit before. We had a lot to learn in terms of leases, legalities, and how a house with multiple units really works. Nevertheless, we kept our resolve, relying on anyone and any resource we could find to join the club that can be loosely defined as "investor."
---
All summed up…
Is house hacking worth it? We think so. Owning a two family house allows us the financial leeway to keep improving our property, not panic when we check our bank statements, and even get some tax incentives. 
That's the long story behind why we bought our two family.  It doesn't have to be forever, but it's for now, and we're pretty content with our decision.  
Please, join us on our journey of buying a house, home improvement projects, money management, and renovation recipes. We have learned so much from this process, and are having a TOTAL BLAST, and cannot WAIT to empower fellow homebuyers like us to do the same.
---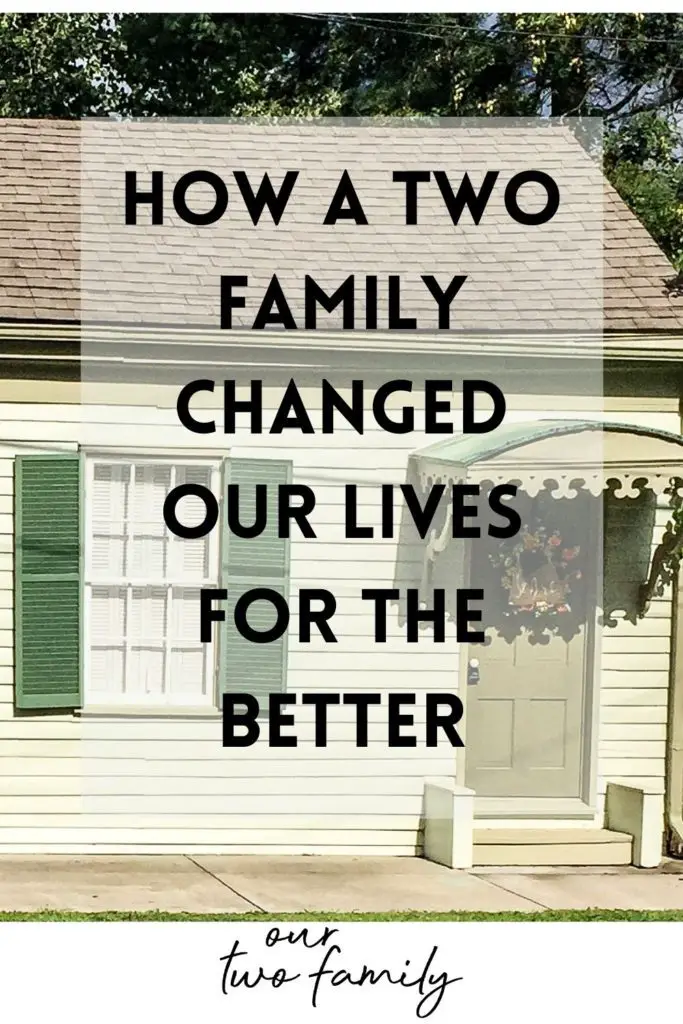 ---