10 tenant gift basket ideas – simple ways to say, "Welcome!"
This post may contain affiliate links. If you purchase a product through one of them, we will receive a commission at no additional cost to you. As Amazon Associates, we earn from qualifying purchases.
---
Looking for tenant gift basket ideas? Ah, you've arrived at the right blog.
Many landlords have varying opinions on this practice, but we think a tenant gift is a great way to start off a new lease. Your decision to gift or not gift something to your tenants when they move in is yours alone.
Want to leave your new renters a little something? Check out our best tenant welcome gift ideas for it!
---
Should you give tenants a small gift?
We believe the answer is yes.  While the tenant-landlord relationship is a business relationship, it starts things off with a good vibe.
Also – particularly if you are an owner occupant – these tenants are also your neighbors!  It's always nice to start off a neighborly relationship on a positive note.  
And, is there anyone out there that doesn't like receiving a small gift?  It's simply a nice gesture.  We have always received a positive response to our tenant welcome baskets.  
---
What do you put in a tenant welcome basket?
Honestly, whatever you think is appropriate.  
Personally, I have never received a welcome basket as a tenant, so I can't speak from recipient experience.
However, many landlords practice giving tenant items like a nice treat (think: food), cleaning supplies, local info like menus or maps, or a binder with information about the apartment.  Let's take a closer look at some ideas!
---
Tenant gift basket ideas
What do you put in a move in basket?  
Here's a list of possible items to include for your tenant's welcome gift. The best thing about a basket is that it can hold a variety of items, so if they're all inexpensive or not totally cohesive, don't worry about it!
Fruit
We personally love fresh fruit as an anytime snack.
For your tenants, just think of how annoying it is to obtain groceries on move-in day, and how nice it would be to crunch into an apple on an unpacking break.  
No time for produce shopping? Long distance landlord? Harry and David has the hands-off approach for you.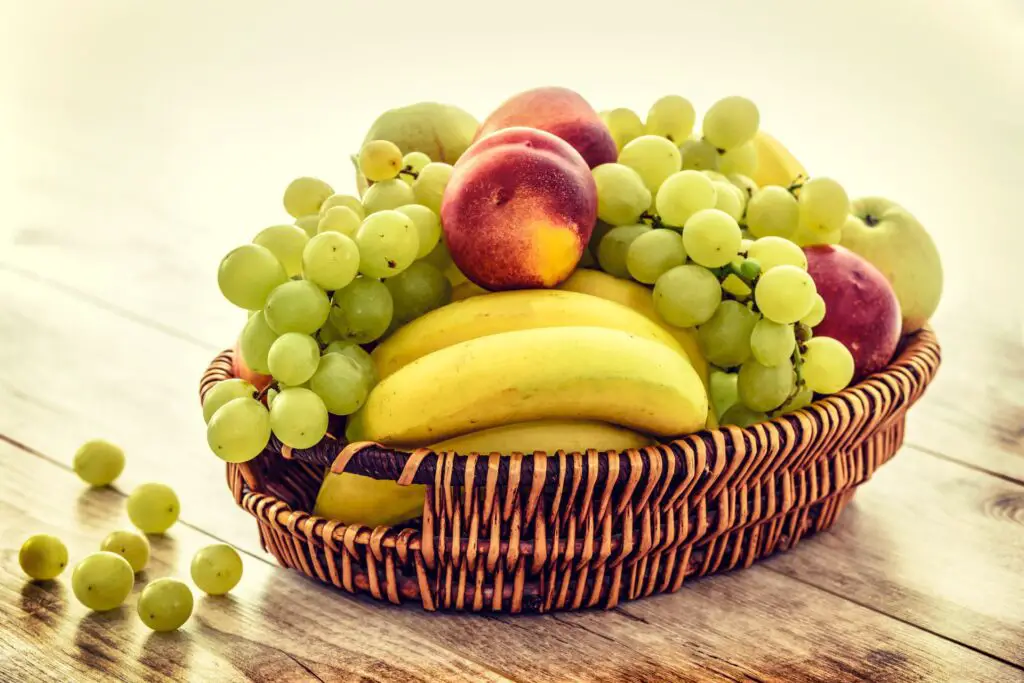 Necessities
It is so easy to forget toilet paper when moving!  
Just think of how annoying it would be to finally get out of the car, unlock your apartment door with your brand new keys, head to the loo, and – oh **** (literally) – no TP.
If you think it's weird to include this in a welcome basket as a gift, then consider quietly adding one to the toilet roller in the bathroom "on the house."  
Cleaning Supplies
Along the lines of toilet paper, some landlords like to give a a basket of cleaning supplies.  These can include paper towels, a basic all-purpose cleaner, sponges and dish soap.  
This is also an opportunity to offer particular cleaners appropriate to your rental.
Let's say you have silestone countertops like we added in our Open Galley Kitchen Renovation. This particular material requires certain care – for example, it loses its warranty if you use ammonia on them! So for this example, you could gift Bar Keeper's Friend in the cleaning basket, which works best on that surface.
Maybe you've got hardwoods or granite countertops with special cleaner required. Toss that in the welcome basket!   Better yet, instead of wicker, make it a bucket.
Furniture felt pads
These felt pads are wonderful for protecting floors!  
This is a gift to all parties: to your tenants, to help them keep their security deposit and to you, to avoid scratched floors.  
We find the pre-cut variety to be easiest to use.
Treats or sweets
Moving is exhausting – and treats can make it all better.  
Muffins, cookies, donuts, or coffee cake – you know what treats are hot in your 'hood. 
A little plate or box of chocolates will go a long way to say "welcome home."  
Apartment information binder
Each time we receive a new tenant, we give them a small packet or binder with apartment information.  It's a great opportunity after lease signing to reiterate "things to know." 
We'll includs notes about what day is trash day, contact information for repairs (we self-manage, but if you have a property manager, include their info!), important phone numbers, and the like.  Since we're in a commuter town near NYC, we also include bus schedules and train information.  
We also like to offer a few favorite local places to eat – even if we don't include the takeout menus per say, we will offer a paper with a little blurb about our favorite tips ("…try the guac!") or things to know ("…best burger in Jersey, but cash only!")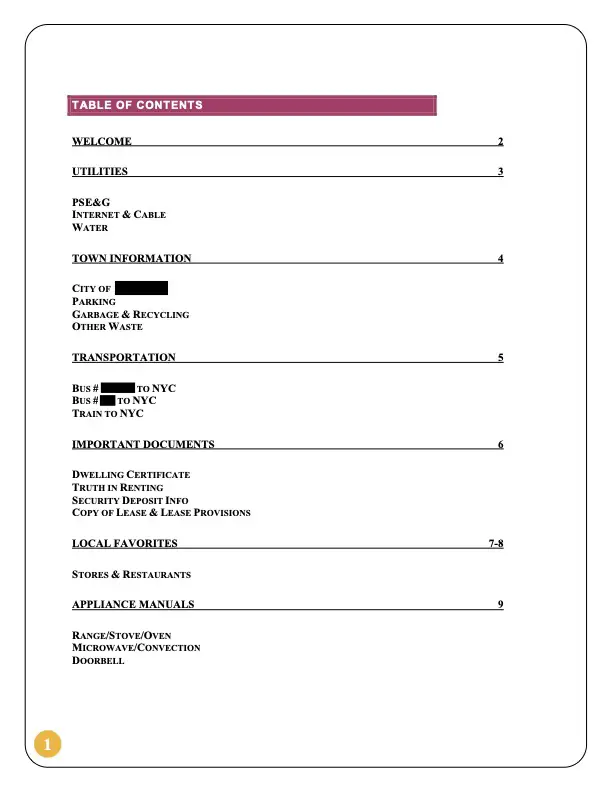 Throw blanket
Toss in a couple containers of popcorn / candy with this throw blanket and call it a movie night basket!  
Again – these tenant gift basket ideas are all about gesture and not about the perfect gift.  
A movie night after a big moving day might be just the thing for your tenants to relax.  
Plant
A happy little aloe is practically kill-proof and a fun addition to any space!  
Even if your tenant isn't a garden person, a small plant can add joy to a home.  
Remember – it's the thought that counts.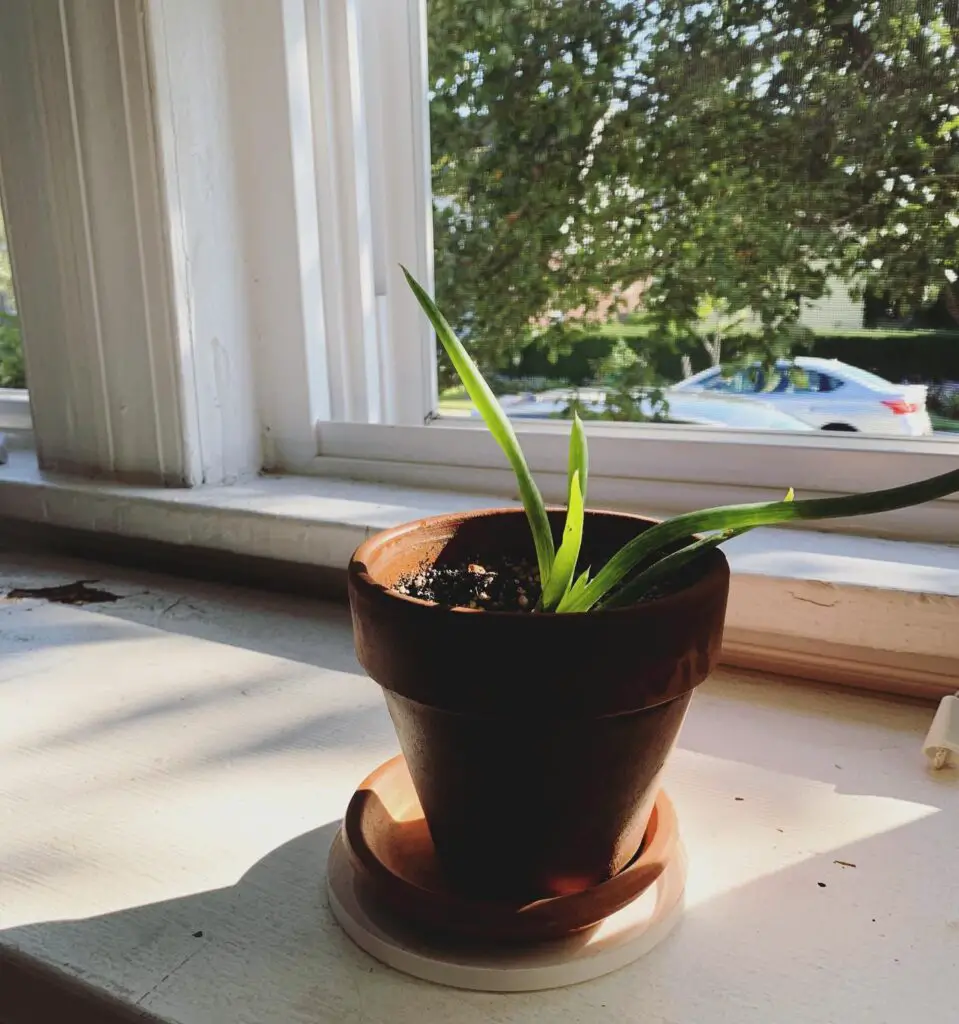 Cutting board
We have not given this before but it's a slick consideration.  Some landlords like to gift a nice cutting board to their tenants upon move in.  
The intention here is that with a nice cutting board, your tenants won't chop veggies straight onto your countertops.  Some take the hint, some don't.  You never know, it might work!
A gift card
Want to keep it simple?  Why not include a gift card?  Every one buys something after they move in.  
Not into material spending?  You can gift a card to a local restaurant.  Then, it's a double win – you gift something to your tenants and you support local business.  
---
What not to put in tenant gift basket
Candles
Do you want your house to burn down?  No? Then don't encourage candles.  
Wine or alcohol
This is a tricky subject.  Part of me thinks, "Wine is fun! If they don't drink, they'll just give it to someone who does!"  
But, the other part of me realizes that you never know someone's history, and they might not partake in alcohol for any number of reasons.  It's likely best to stay away for now until you get to know a few things about your tenants.  
The recycling bin will quickly tell you if they enjoy an adult beverage or not. And if you discover they love a Chianti, consider it one of your Tenant Christmas Gift Ideas.
Rent Discount
Never give the impression that rent is flexible.  It's not. 
Some landlords do rent discounts around the holidays, but we don't.  
Gifts are gifts and rent is rent.  We find it is best to keep them separate.  
---
Conclusion
We hope these tenant gift basket ideas inspire you to leave a little treat for your incoming renters!
Whether it's cleaning supplies, an info binder, box of chocolates or a basket of fruit, your tenants will more than likely appreciate the gesture.
If you are a landlord, do you gift tenants a basket? If you're a renter, has your landlord ever done this for you?
---
Related Posts:
---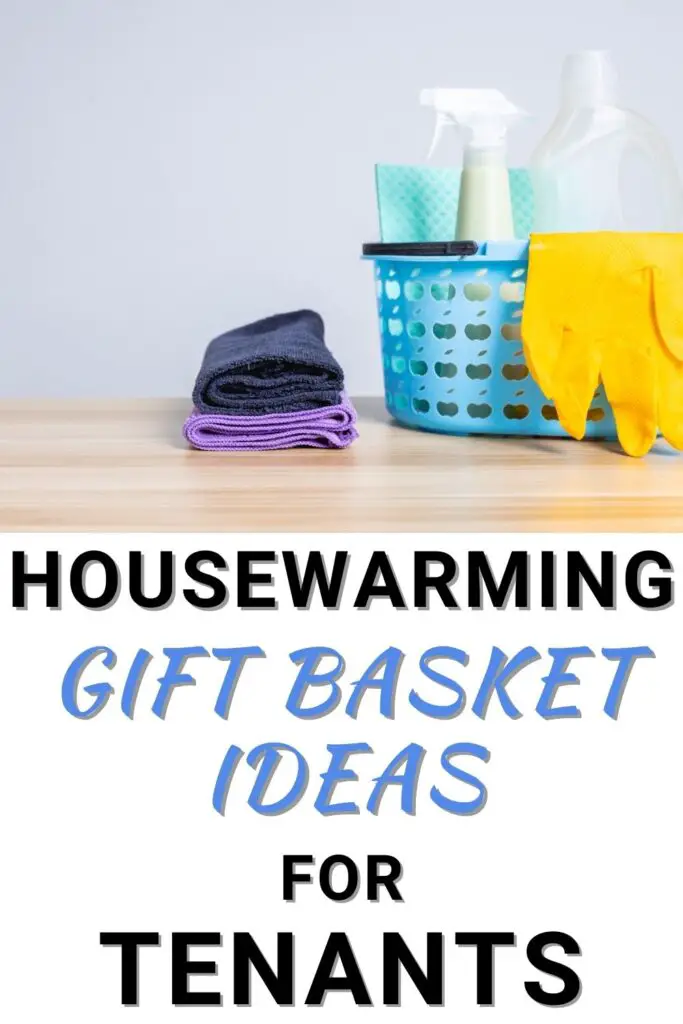 ---